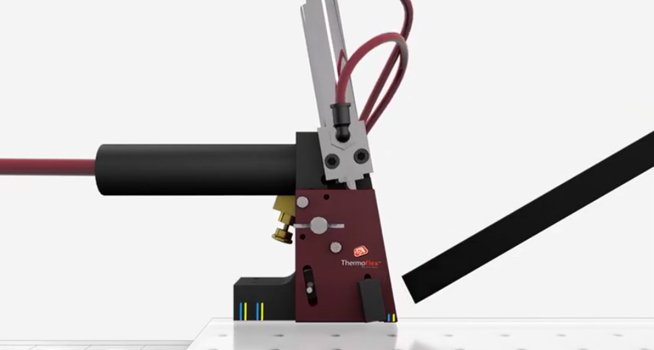 Thermoseal's Thermoflex Warm Edge Spacer is a highest performance flexible spacer system used to create the airspace within a double glazing unit. It is designed to minimise thermal energy loss through the glazing perimeter whilst its properties help to ensure the longevity of the sealed unit. It can also be used in the construction of triple and even quadruple glazing systems.
Thermoflex is suitable for large scale automated production, or can be applied using manual equipment suitable for manufacture of up to 500 units per day. The Manual Equipment includes the Thermoflex Air Float Table, a Thermoflex Reel Stand, a Thermoflex Liner Remover and a Thermoflex Shuttle Applicator.
Contact Thermoseal now to buy a high performance Thermoflex Warm Edge Spacer, a test kit and a range of other components for manufacture of insulated glass sealed units, or for your manual equipment to make up to 500 units per day.