Pilkington Bauglasindustrie, a part of NSG Group, will be exhibiting its latest innovations at the world's leading glass trade fair, Glasstec 2022, in Düsseldorf,...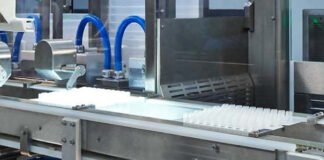 Stevanato Group S.p.A.has announced its financial results for the second quarter of 2022. Second Quarter 2022 Highlights (compared to the same period last year) • Second...
NGA and the Fenestration and Glazing Industry Alliance (FGIA) will host a joint webinar at 2 p.m. EDT on Wednesday, August 24, featuring a...
Glaston Corporation has released its Half-Year January-June 2022 financial report. April–June 2022 in brief • Orders received totalled EUR 56.2 (down from EUR 64.5 during the...
Vitro Architectural Glass announces that Heather Brion has been appointed director, U.S. Architectural Development. She most recently held the position of director of architectural...