Jetver Base inks range were developed by Tecglass for the world of architecture, providing excellent performance in terms of chemical resistance to the effects...
The Microburst is a compact, high output, two-sided automatic coating machine that utilizes ultraviolet (UV) and infrared (IR) curing to instantly bond Unelko's top...
Paraphrasing an on-line app guru, Augmented Reality (AR) aims to make the world you already see 'way cooler' by enhancing and enriching the user...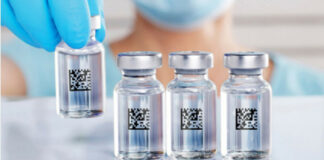 The Gerresheimer traceability concept ensures complete transparency throughout the value chain and greater safety for the patient — because only complete traceability is true...
In July, 2022,, innovations in windows, doors and façades will be on display at Exhibition Centre Nuremberg, when FENSTERBAU FRONTALE takes place as a...