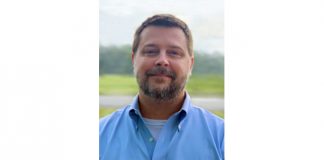 Consolidated Glass Holdings, Inc., (CGH) announced that it has appointed Peter Varevice as a territory sales manager. In his new role, Varevice will work with...
One of the most popular attractions at GlassBuild America returns September 17-19, 2019 in Atlanta, GA. Held on the main exhibit floor, live action...
Glass Technology Services researchers are taking part in a major project to weld glass to metal and flexible glass to glass – which could...
CAM YAPI was established in Istanbul at the end of 1999 with the aim of producing architectural glass and became the first company capable...
The SM2535 automatically detects the size, thickness and position of glass to quickly grind all edges. Coatings are removed and edges are prepped for...