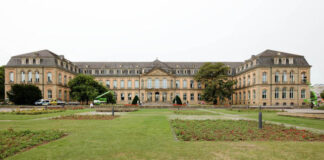 Stuttgart's New Palace, which stands in the heart of the capital of Baden-Württemberg, can look back over a long history. Built in several phases...
Tiama recently launched Xlab, a full laboratory taskforce in one machine with no constraints of container shape or glass colour. For more information don't...
If you're looking for a more sustainable way of melting glass, look no further than the powerful new CLEAN Melter® from SORG. Combining 80 percent...
To join this event Registration is required, if you have not registered, please do so now here. Sign up for the FREE Trosifol's web...
The Fenestration and Glazing Industry Alliance (FGIA) has released updated industry market data in the "FGIA Industry Update of the U.S. Market for Residential...