Qinhuangdao Industry Research & Design Institute, a specialist for raw building glass, upgrades its quality assurance with ISRA VISION's system for automated measurements. ISRA's...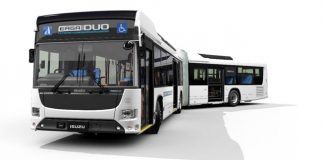 Responding to mass-transport needs during large-scale events and in tourist sites, the hybrid joint bus has a maximum capacity of 120 passengers. The windshield and...
SCHOTT AG, a leading international technology group in the areas of specialty glass and glass-ceramics, has entered into a purchase agreement to acquire the...
It is less than two weeks until the event, this is the final call for registration as it will close June 23rd. There are now...
The European flat glass association took part in the informal session "How could calculation methods improve national savings on existing building stock and how to...