Mappi begins 2021 in the same way of 2020: proposing concrete innovations, giving its customers the ability to offer new products of the highest...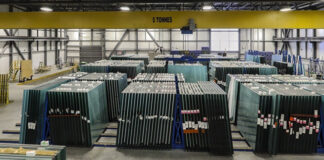 Walker Glass, manufacturer of high quality glazing products for the North American market, is pleased to announce the addition of two new members to...
The high-tech facility in Lebanon, PA, USA, is part of the international specialty glass maker, SCHOTT, whose pharmaceutical containers, including high-quality glass vials, are...
Join next NGA's January Thirsty Thursday session– Glass options for a healthy built environment, presented by Kayla Natividad, NSG/Pilkington. This 60-minute session is accredited for...
Not-for-profit research and technology organisation, Glass Futures, will launch a virtual insight into the world's first Global Centre of Excellence for glass in St...