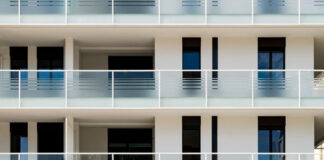 OmniDecor's DecorFlou Fascia is a product family of acid etched glass that fully meets a wide range of creative needs. It is partially...
Use A+W iCut to enter orders and optimize your glass cutting. This A+W software manages your glass storage and uses automatic synchronization with optimization...
Ardagh Group S.A. will publish its Second Quarter 2021 results on Tuesday, August 3, 2021. A results release will be posted to the website...
Ubiquitous Energy, a leader in truly transparent solar energy technology, and Antamex Industries have agreed to form a partnership to bring transparent solar glazing...
Leading glass container manufacturer, Encirc (a Vidrala company), has launched its new expert-led insight series, Transparent Thinking. The initiative aims to outline and confront...