Initial investigations into the situation have shown that only clean-up work as well as the protection and preservation of assets (including management of used...
Customized plants and machineries for buildings and interior design in flat glass: this is the latest challenge taken up by Cugher. The company, specialized...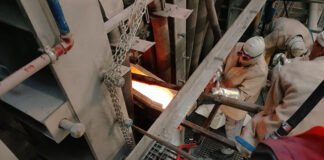 On 9 May the Stoelzle Glass Group's Polish production site Stoelzle Częstochowa started to empty its flint furnace, which will be demolished and rebuilt,...
Indian Company HSIL Ltd. has changed name to AGI Greenpac Ltd. and is now focused on packaging.
Eastman Chemical Company announced that it has entered into an accelerated share repurchase (ASR) agreement with Wells Fargo, NA and Mizuho Markets Americas LLC...