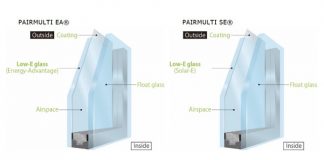 An award ceremony for the eco-friendly products was held on October 9, 2019 at the ECO-TECHNOLOGY Exhibition 2019, the largest exhibition of cutting-edge environmental...
The Executive Management of Saverglass Group has acknowledged an unilateral offer from the Spanish glass manufacturing Group Vidrala for the sale of 100 percent...
Giulio Vitelli, glass business unit manager for CMS, gives an overview of the company and offers some tantalizing hints about the functions of their...
Right after being successfully selected into the "2019 Guangdong Green Low-carbon Building Technology and Products Catalog", LandVac passed the review conducted by the China...
Sales manager Johnny Li explains some of the benefits in working with NorthGlass Group's furnaces, low-e coating lines, glass processing and glass sorting machinery.