O-I Glass, Inc. announced that the Company will participate in the Citi 2020 Basic Materials Virtual Conference on Tuesday, December 1, 2020. O-I Chief Executive...
To decide to progress on a special way and stand out of the pack it is not an easy job, and you have to...
Following the purchase of its new 2-acre warm edge production site in Wigan, UK, Thermoseal Group has invested significant additional funds in the extensive...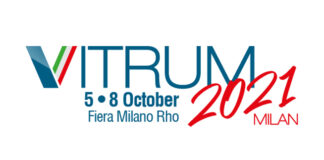 VITRUM 2021: launch of the "GLASS IS... the Qualities of Glass" communication initiative, a new perspective on promoting the glass industry by highlighting the...
Erik Muijsenberg, Vice President of GLASS SERVICE Group (Czechia), has been invited by the Ceramics Society of Japan to be a Keynote Speaker at...