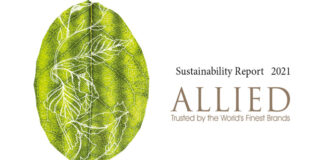 Allied Glass announced the release of its inaugural 2021 sustainability report. Alan Henderson, CEO of the company, said, "I am proud to introduce our inaugural...
Apogee Enterprises Inc. announced that its Board of Directors has declared a quarterly cash dividend of 0.20 USD per share. The dividend will be...
Access to quality recycled glass - or cullet - is a key driver in the ability to increase the recycled content in the glass...
Vetreria Piegarese, an Umbrian company, will build a new plant in the industrial area of San Giorgio di Nogaro in Friuli, Italy, as confirmed...
On 14 April 2021, Glass for Europe dedicated its second 2021 workshop to "EU Taxonomy". The significant attendance of representatives of flat glass companies...