According to Vitro, the economic impact of COVID-19 was a factor in the decision of closing its plant in Evansville. Vitro previously had announced...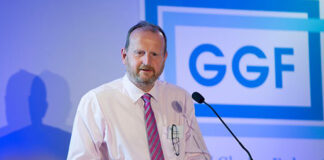 Following the release of the Glass and Glazing Federation's (GGF) two free Safe Guides for Homeowners and Companies respectively, and having published over 55...
Tecnoglass started in 1963, year after year they invested in technology, skills and innovation. Today the company is specialized is in the production of...
Trosifol has announced that its new SentryGlas® Xtra™ (SGX™) ionoplast interlayer is now available in roll form from its plant in Holesov, in the...
The National Glass Association (NGA) announced the co-location of two solutions-focused educational events in 2021, the Building Envelope Contractors (BEC) Conference for glazing contractors—celebrating...