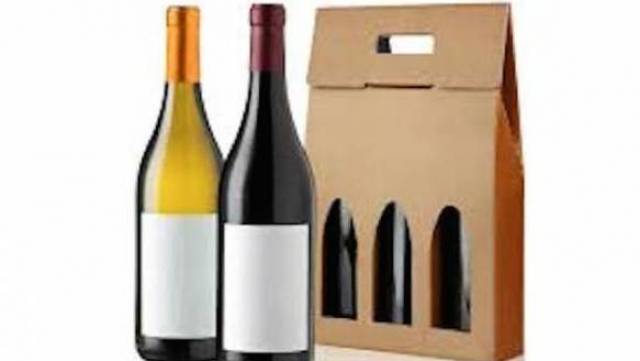 Demand for wine packaging in the US is projected to reach $2.9 billion in 2019.
According to the latest report available from Reportlinker, growth will benefit from continued gains in domestic wine consumption and production and and increase in disposable income. Wine is becoming more prevalent as an accompaniment to meals at home rather than just consumed at restaurants or special events. Opportunities for related packaging will benefit from the importance of packaging both as a marketing tool and for its ability to enhance the perception of wine quality.
Glass bottles are by far the leading wine container type but glass will continue to lose market share to a growing array of alternative package formats. In addition to bag-in-box packaging, other containers that have established a presence include plastic bottles, plastic cups and goblets, aseptic cartons, pouches, and cans. These alternatives are growing in popularity due to performance features, product differentiation capability, and appeal to younger consumers, who are less attached to wine traditions than are older consumers. Bag-in-box packaging will register solid increases due to expanded 1.5- and 3-litere premium offerings. The recent adoption of bag-in-box by premium wine brands, particularly in 3-litre sizes, is helping to mitigate the stigma of "boxed wine" as inferior in quality to bottled wine. Bag-in-box wines offer a variety of benefits for consumers, including lower cost per unit of volume, extended freshness, and easier dispensing and storage. An additional advantage of bag-in-box containers is their large surface area, which offers significantly more space for colourful graphics and text than do bottle labels.
Cork demand will be sustained by the entrenched position of glass bottles in the wine industry, as well as their appeal to traditionalists and wine connoisseurs. Moreover, there is a general expectation of cork with premium wines as a symbol of prestige. Cork demand will also benefit from the stronger cultural preference for corks in the US than in many other countries, though growing competition from alternative packaging formats that do not use corks will limit advances. Technical corks, such as micro-agglomerated and twin disk types, account for the majority of cork demand and will record more rapid gains than full natural corks. Technical corks are priced competitively with synthetic corks, offer many of the advantages of natural cork, and have been instrumental in helping cork to recapture some of the share lost to synthetic corks during the past decade.
Wine containers are experiencing rapidly increasing diversity in terms of package formats and sizes. The fastest growth for containers will be outside the dominant 750 ml size, including both smaller and larger sized offerings. Single-serving wine packaging will post robust advances, fuelled by its advantage of enabling wine to be taken to or sold in places that typically prohibit glass containers. Moreover, single-serving containers enable wine to be more competitive with beer in venues such as stadiums, theatres, concert halls, and theme parks. Single-serving containers for wine include plastic bottles, aseptic cartons, cans, and cups and goblets, with cups and goblets forecast to post the fastest gains, albeit from a small base.
The study presents historical demand data (2004, 2009 and 2014) plus forecasts (2019 and 2024) by container, closure, accessory and bulk packaging. It also considers market environment factors, details the industry structure, evaluates company market share and profiles 36 US industry competitors.
The full report is available from http://www.reportlinker.com/p03237764-summary/view-report.html