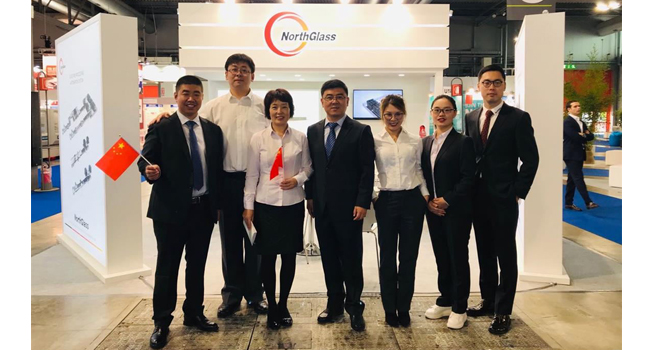 Vitrum is the most professional exhibition of glass manufacturing and production technology and B2B trade in Europe. Since 1979, it has been held every two years in Fiera Milano. It is the most influential professional exhibition in Italian glass industry. This year's Milan VITRUM has gathered 347 professional exhibitors from 24 countries.
On October 1, 2019, on the occasion of the 70th anniversary of the founding of the People's Republic of China, NorthGlass Tempering Furnace BU, Coating Technology BU and Automation BU jointly appeared in Fiera Milano, Italy. As one of the leading brands in the glass deep processing industry, NorthGlass has participated in Vitrum for many years. This year, we impressed the audience with our professional booth and considerate service. At the same time, the products of NorthGlass become more and more popular in the European market, and the sales volume of products is increasing year by year.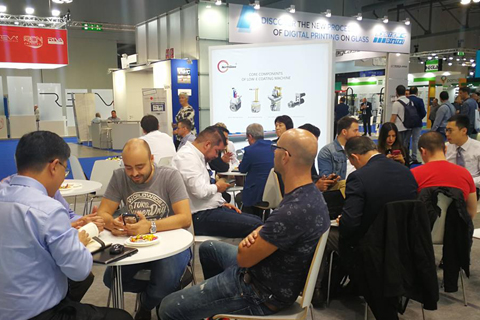 New and old customers from Germany, Holland, Turkey, Russia, Belgium, France, Italy, Portugal, Spain, Poland and other countries have come to talk about NorthGlass' products. Well-known manufacturers from Mexico, Italy, Greece and other countries sent us an "olive branch" and signed the intention contract for the purchase of glass tempering furnaces on site.
Europe is one of the most mature economies in the world and also the most competitive market for glass processing equipment. With the advent of the Top Series, Advanced Series, and the New Generation of Basic Series, NorthGlass' glass tempering furnaces gradually occupied the dominant position in the European market and the product has been highly recognized by European customers.

NorthGlass cumulative sells tempering furnaces to more than 40 countries and regions in Europe. In 2018 only NorthGlass sold 25 glass tempering furnaces in Europe with a sales volume of 100 million CNY. In 2019 there will be a new high trend.

After years of effort, NorthGlass has taken root in Europe, the company will continue to adhere to the spirit of endless innovation, considering customers needs, and to bring customers better glass deep processing solutions.