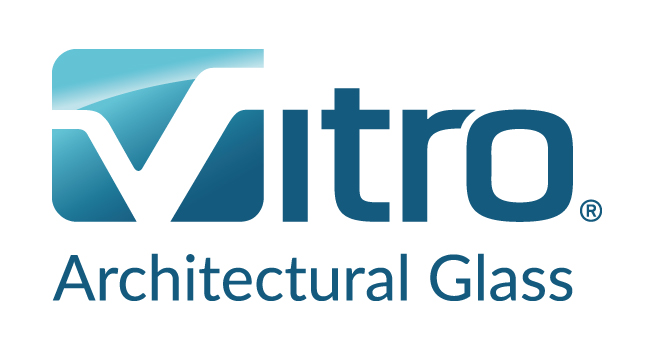 Vitro Architectural Glass announced today that it has published its largest-ever and most comprehensive glass catalogue. The 40-page booklet was designed and written with input from a panel of architects who suggested enhancements including:
More project photography with bigger images and more descriptive project information
Briefer, more succinct content and more infographics in place of text
Shorter introductory sections with a greater focus on products; and
Colour-indexed product sections.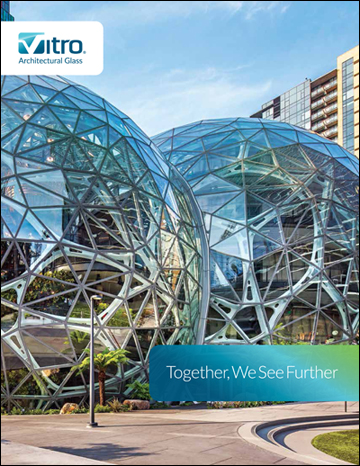 The catalogue, which for the first time reflects the Vitro Glass' new corporate logo and branding, delivers expanded detail on low-iron glass products such as Starphire Ultra-Clear® and Acuity™ glasses, along with information about the benefits of working with members of the Vitro Certified™ Network of glass fabricators. Other highlighted Vitro Glass products include Solarban® and Sungate® low-emissivity (low-e) glasses, Vistacool® and Solarcool® reflective glasses, and ever-popular blue, green, grey and bronze performance-tinted products.
The booklet also features sections devoted to sustainability and LEED® certification, as well as glass and energy management, glass design resources, and other technical and educational content. Four full pages of performance data—including visible light transmittance (VLT), solar heat gain coefficient (SHGC), reflectance and U-values—are provided for almost every conceivable combination of Vitro glass products.
Nathan McKenna, segment marketing manager at Vitro Architectural Glass, said that while architects increasingly research, evaluate and specify glass products online, there is still genuine demand for printed catalogues. "It has been a number of years since we updated and published a catalogue, but we decided to produce one based on the feedback we received from the industry," he explained. "Architects consistently tell us there's a place for printed literature that showcases beautiful photography and provides informative content. We've worked very hard to fulfil both demands with this brochure."
To preview the catalogue or to order printed copies, please visit www.vitroglazings.com.