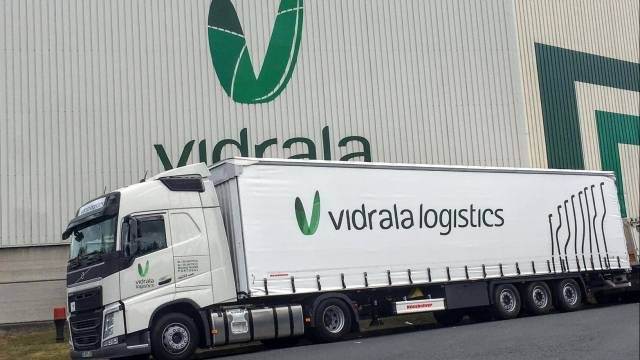 Vidrala Logistics was recently launched by Vidrala, reaffirming its commitment to excellence in quality and customer service.
Based on the experience of recent years, and through this acquisition of its own transport pool managing company, Vidrala is moving forward its plans for an optimization and process control of the supply chain to customers. Vidrala Logistics generated traffic of more than 4.000 deliveries through a modern fleet of 29 trailers, run by 52 operators in 2015.
The satisfaction level reported by its customers shows that Vidrala is renowned for offering a quality logistical service. This is the result of concrete strategies, focused on this particular objective, which will still be considered a priority in the coming years. The launch of Vidrala Logistics will contribute to maximize the availability and consolidation of service, its competitiveness and efficiency, based on an overall knowledge of the supply chain to customers.
"Vidrala is progressing towards long term strategic goals that are based in priority upon the construction of relationships with customers whose future is the essence of our activity," said a company spokesperson.