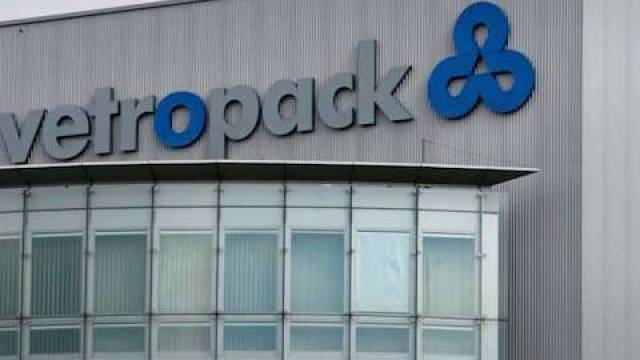 Vetropack Group significantly enhanced its revenue in the first half of 2016, with Vetropack Italia, a member of the Group since early August 2015, making a major contribution of over 10%. Net sales from goods and services amounted to CHF 310.8 million (2015: CHF 271.1 million).
Acquiring Vetropack Italia gave Vetropack Group a new domestic market and a strong market presence. The other Vetropack companies successfully offset their stagnating domestic markets by growing their exports further. Exports made up 44.4% (2015: 45.8%) of total sales. Excluding Vetropack Italia, which primarily operates in its domestic market, this figure would have been 46.8%.
Consolidated net sales from goods and services rose by 14.6% to CHF 310.8 million (2015: CHF 271.1 million). Vetropack Italia played a key role in this increase, contributing CHF 38.4 million. Vetropack in Ukraine and Vetropack in Switzerland were exceptions. The political and economic crisis in Ukraine coupled with newly introduced alcohol taxes have sparked a further major fall in consumer spending since early 2016. Performance fell at the Swiss glassworks, where the furnace roof needed urgent repair. The strong Swiss franc also continued to have negative repercussions for the business overall.
Consolidated EBIT stood at CHF 30.7 million (2015: CHF 24.1 million), with lower energy costs in particular boosting performance. The EBIT margin amounted to 9.9% (2015: 8.9%).
The consolidated semi-annual profit of CHF 24.4 million (2015: CHF 14.2 million) was up 71.8% on the previous year's figure, which had been badly hit by exchange rate losses.
Cash flow stood at CHF 57.3 million (2015: CHF 48.4 million). The cash flow margin therefore remained high, at 18.4% of net sales from goods and services (2015: 17.8%).
Outlook for the second half of 2016
Vetropack Group expects the market situation to remain unchanged over the next six months. Only Ukraine will see a marked increase in the downturn on its domestic market and a fall in its contribution to Group performance. Another factor is the two rounds of scheduled repairs set for the second six months of the year on the furnaces at the Ukrainian plant in Gostomel and at the Austrian plant in Pöchlarn, which will result in increased expenditure. Consolidated net sales from goods and services and earnings in the second half of the year will therefore be down on the first half.
Although higher net sales are expected for the whole of the 2016 reporting year thanks to Vetropack Italia, lower earnings figures are anticipated for the reasons outlined above.