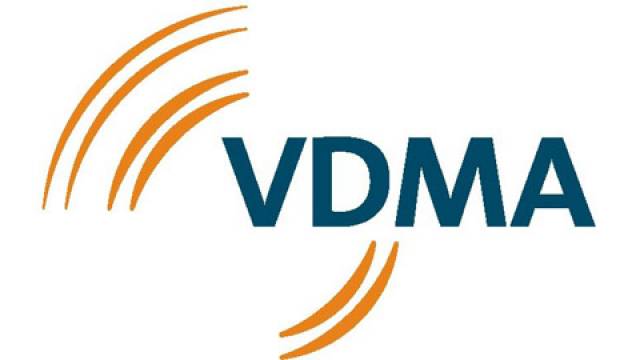 The German glass industry body sees stable business growth and a slight upward trend for 2015.
German manufacturers of glass machinery and equipment can look back over the past two years, which while not rosy, shows stable business growth. Turnover for the sector is estimated to stand at approximately EUR 850 million. For 2015, expectations are considerably more optimistic. This was found by a survey conducted by the German Engineering Federation (Verband Deutscher Maschinen- und Anlagenbau – VDMA) among its member firms on the occasion of the sector's leading trade fair glasstec. The fair ran in Düsseldorf from 21 to 24 October and is seen as a trend and business barometer for the sector.
"Given that globally the glass industry invested less last year we have done very well," said Dr Bernd-Holger Zippe, Chairman of the VDMA Glass Technology Forum, summing up the mood in the sector. Over-capacity in flat and solar glass, especially in Europe, is making life hard for plant manufacturers. Nevertheless, the prospects are good in the medium term. Business is running smoothly for companies supplying the hollow and especially the special glass industry. The high-tech solutions offered by German machinery and equipment manufacturers of new glass products – like highly sensitive display glass, OLEDs, extremely large glass sheets or multifunctional glass – are hard to beat worldwide. They also score points with their efficiency across the entire technology chain, whether this be in terms of energy, materials or costs. Here, quality optimisation of glass as the end product plays the main role.
The sector generates about three quarters of its turnover abroad. Alongside Asia, the EU is its main sales market. North America is also key for many companies. However, markets fluctuate a great deal globally. Currently, plant manufacturers are delighted that demand in the Gulf States is on the rise again. Sub-Saharan Africa is also sure to be highly interesting in the medium term. The continent is moving into the gaze of investors. "We are sure to see more here," said Zippe.
Pressure from competition is rising, especially in threshold countries. And this pressure particularly comes from Chinese suppliers and is noticeable in many segments. Many customers expected companies to manufacture or source in China so as to be cheaper. German manufacturers are reacting to this by strengthening their local commitment to China to be able to continue selling there. The Chinese are not yet able to compete with high-tech facilities and in the core countries of Europe. However, Zippe says, companies should prepare for this to change.
When realising new business models such as inter-company cooperation Zippe demands support be given from the political sphere. In its traditional areas like electronics and mechanics German industry is well geared up as a global leader, he said. However, he said, networking is on the rapid rise here. To keep up with this development companies need new business models, he said. "Realising these models often goes beyond the possibilities of an individual, especially small to medium-sized company," notes Zippe. However, cooperation is a model for the future. His company, Zippe Industrieanlagen GmbH, for instance, is in a position today to offer an entire glassworks thanks to cooperation with selected partners. No other company in the world can do this, he said.