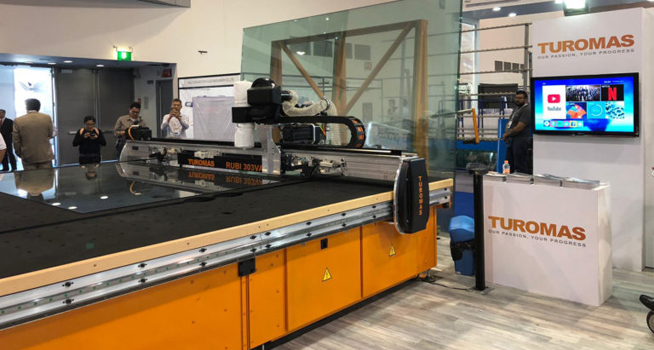 Turomas took advantage of the Glass Technology Expo Mexico 2019 exhibition to display its RUBI 303VA cutting table, a machine oriented to businesses looking for an efficient glass cutting with a lower investment.
This model makes a difference with its ability to load, cut and evacuate glass sheets autonomously from the table itself. In this way, the operator's workload is reduced, time is saved and productivity is improved.

In addition, the RUBI 303VA cutting table can be combined with loading and break out tables to achieve an automated production process through an economical and compact cutting line.