Thermoseal Group, the UK's leading manufacturer of warm edge spacer systems and distributor of over 2,500 insulated glass (IG) components, has been named 'Spacer Bar Manufacturer of the Year' in the National Fenestration Awards for the second time.
The National Fenestration Awards are the industry's fastest growing independent awards which are run and decided completely by the participation of the industry. At the start of each year, there is a nominations phase where anyone can put forward the names of people and companies in over two dozen categories who they believe deserve to be recognised. The industry then votes on a shortlist in each category based on the nominations submitted.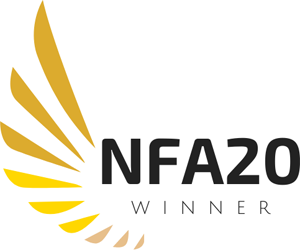 Thermoseal Head of Marketing and Communications, Samantha Hill, said, "We have won a number of awards in recent years to which we have had to meet a wide range of strict criteria to even submit our entry. In many cases, we have then had to follow this up with face-to-face pitches in front of panels of judges to state why we should win the awards. Whilst these methods have led to prestigious awards such as The Queen's Award for Excellence: International Trade and Amazon's Growing Business Award: Export Champion of the Year, we are also extremely proud and honoured to win an award which is voted for by those directly related to Thermoseal Group's business – our customers, suppliers and industry contacts. It is a true reflection that the products and service we strive to provide are meeting the expectations of those we are doing our best impress.
"Thermoseal Group won the award with the highest percentage of the open-platform votes and we were announced winners at the beginning of the Winners' Week 7th – 11th December 2020.
"A big thank you to Jason and Lee for running the awards, which are now in their 8th year of operation. I'd also like to thank all of those people who took the time to vote for Thermoseal Group. We will continue to strive to offer the best UK-manufactured products whilst aiming to always achieve excellence in the service we provide. In the face of the Covid-19 pandemic and the issues caused by BREXIT, I'm sure you'll agree that right now this is difficult a job for us all."