The OMS Group is a global leader in end-of-line packaging of palletised products for all market sectors. Established in 1949, OMS has a long tradition in designing and manufacturing strapping, hooding and wrapping systems.
In addition to its Italian headquarters, the Group also has 12 subsidiaries based in Italy, Europe, North and South America, Asia and Oceania.
PACKAGING OF PALLETISED PRODUCTS FOR ALL MARKET SECTORS
Reliability, flexibility and experience are three important characteristics that enable OMS to respond to today's market demands, from the simplest strapping machine up to the most sophisticated packaging plant, as well as complete packaging lines for the hollow glass market.
All this has been possible thanks to OMS' many years' experience in this market, along with a vast number of tailor-made solutions specifically studied for its customers.
HORIZONTAL STRAPPING MACHINE – 06RP
OMS' horizontal strapping machine for palletised products features:
An arch driven on a linear rack, which guarantees the perfect positioning of the straps on the pallets
Simplified head maintenance, with quick-action connectors
Different strapping programmes, which can be easily managed from the operator panel.
VERTICAL STRAPPING MACHINE – 078
The vertical strapping machine for palletised products has a top press capacity up to 3,000 Kg.
The machine can apply multiple strapping patterns in both directions (from 2×0 up to 4×4), thanks to the programmable side-shifting device working in combination with the turntable, placed under the machine.
TOP PAL PROTECTION
This is OMS' automatic system to apply and thermo-shrink a sheet of plastic film on top of the load. This hermetically and mechanically protects the top part of the load, which is generally subject to tears, due to stacking.
This operation also ensures a better airtight seal of the welding of the hood.
COMBINED HOODING MACHINE – AT530
The AT530 is a combined automatic machine, specifically designed for the hollow glass industry. On a single workstation, it applies and thermo-shrinks the hood on the pallet of bottles. Depending on the chosen model, the machine can use up to three different coils of tubular thermo-shrinkable film with side gussets.
The film is shrunk onto the product by a flameless ring gas oven.
RING WRAPPING AVR900
High-speed ring wrapper with patented film clamping, cutting and fixing unit with a 'Tuck Under' system. This ensures that film tails never become detached from the pack. The machine allows the possibility to start the wrapping cycle at any height of the load (Top or bottom). Waterproof or dustproof cycles can be selected from the touch screen HMI.
These features ensure stable loads with minimal film consumption. Advertising band applier, top sheet dispenser and double film carriage are additionally available, as optional features.
INNOVATION AND CONTINUOUS IMPROVEMENT
The important recent results achieved by the company have to be credited to the third generation of businessmen, who have continuously been involved closely with the market, with the vision of a future characterised by innovation and uninterrupted improvement.
With constant attention to new technologies and market demands, all OMS models are designed to interface with customers' networks, in accordance with Industry 4.0 protocols.
Operation and production data-acquisition devices, according to the horizontal, vertical integration and cloud criteria, provide all the necessary data to verify and monitor the entire system, as well as collect production data.
In order to stay ahead of times, OMS is now living a new phase of transformation to boost its current position in the market to an even more global industrial reality.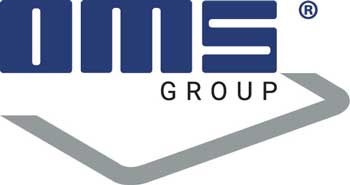 OMS Group
www.omsspa.com