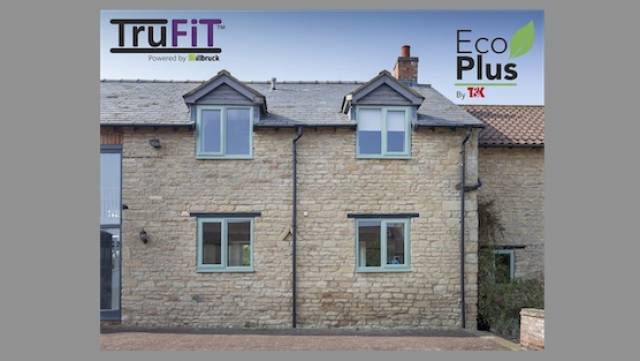 The Northamptonshire-based installation company T&K Home Improvements is the sister company of well-known PVCu fabricator Emplas and offers energy efficient windows, doors and conservatories to homeowners across the region.
"At T & K Home Improvements, we like to be innovators in the market, and TruFit® fits the bill for us," said Chief Operations Officer, Paul Woods.
Earlier this year T & K Home Improvements introduced TruFit expanding foam edge tape from Edgetech UK to its installations.
Paul said "We needed an installation system that offered clean lines and dependable reliability that would outlast the guarantee on our Ecoplus range which has been developed using our own profile.
"Traditional 'wet' sealants like expanding foam and silicone can fail after a period, but TruFit offers a completely dependable, energy efficient seal that maintains the high energy ratings of our windows.
"It also offers customers a more cost-effective alternative to triple glazing. Our Ecoplus range, installed with TruFit, offers a premium installation to homeowners, with the levels of thermal performance they are looking for, without the added cost of triple glazed units."
As part of Edgetech's service, installation training using TruFit was provided to the fitting teams at T & K Home Improvements.
"Edgetech was very helpful during the initial set-up for our installation teams," continues Paul. "They did a full training session for our fitters and they even came to site on a few of our first installations, to check that the teams were happy with using the product.
"Overall, TruFit helps us to offer a premium installation for customers."
The revision of the BS8213-4:2016 standards saw foam fitting tapes, like TruFit added to the code of practice for the survey and installation of windows and external doorsets.
For more information on T & K Home Improvements, visit www.tkhi.co.uk or to find out more about using TruFit to maintain Window Energy Ratings, visit www.trufit-it.com.