Requirements for low-energy homes, reduced fossil fuel use for heating and reduced greenhouse gas emissions are increasing. High-performant glazing plays a vital role to bring warmth and comfort to homes. This can now be achieved even better with vacuum insulating glass (VIG) installed in new sash windows. With FINEO vacuum insulating glazing, AGC Glass Europe embraces innovative technology. This ultra-slim glazing (10 millimetre total thickness) achieves unrivalled thermal and acoustic performances, along with better light transmission.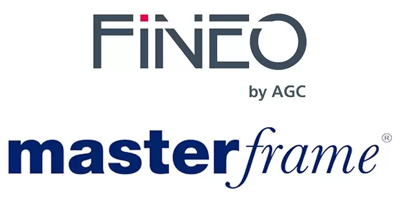 Masterframe is a recognised sash windows specialist in the UK. Manufacturing to the highest quality, they focus on bringing innovative and premium products to the market. This standard of excellence makes Masterframe a perfect partner for FINEO.
Together they will launch a FINEO sash window, which will be exclusively offered to the UK market.
Carol Slade, Managing Director of Masterframe Windows Ltd said, "Masterframe is delighted to be entering into this strategic partnership with FINEO. Although we are true sash window specialists, we are now operating in a highly competitive sector. To remain a specialist and to stay ahead of our competition, we are completely design and performance focussed and seek to offer customers brand new and exclusive innovations."
Serge Martin, CEO FINEO Glass welcomes this new step, saying, "This partnership with Masterframe is key for FINEO deployment in the UK, where sash windows are a staple of the windows market. We have been working closely together over the past months to design a premium window that will stand out in the UK market, and we are very confident about its future success."
Masterframe and FINEO together bring an environmental solution for new windows with the sustainability aspect of an ultra-thin product being both 100 percent recyclable and lead free.