Şişecam pursues global growth with production operations spanning 14 countries on four continents and a sales network of over 150 countries worldwide.
The company has renovated its flat glass furnace at its production facility in Halol, India. Modernized with an investment of about USD 56 million, the furnace will produce flat glass, mirror and frosted glass with a daily production capacity of 650 tonnes. Thanks to the electric boosting capability and the improved design of the renewed furnace, 15 percent energy saving is expected after the renovation.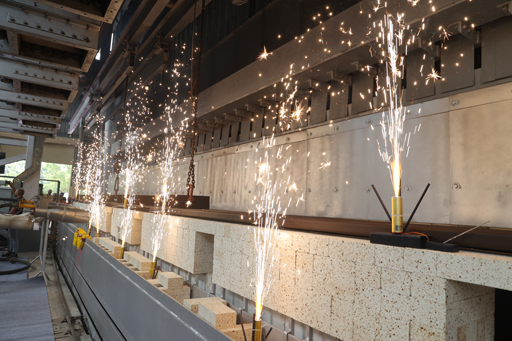 Şişecam has been operating in India for over 10 years. In 2013, the company started production operations in the country by purchasing a 50 percent stake in HNG Float Glass India. In 2018, Şişecam further strengthened its position by purchasing the remaining 50 percent stake in the company. Today, the facility continues its operations under the name of Şişecam Flat Glass India. After almost 4 months of cold repair, Şişecam is now ready to produce approximately 200.000 tonnes annually of flat glass, mirrors, and frosted glass at its renewed furnace.
Şişecam has invested USD 203 million in India and to date employs 264 people in its Halol facility. The company exports from its Halol plant to many countries, including Sri Lanka, Qatar, Nepal, Maldives, the USA, Australia, New Zealand, the Philippines and Brazil. Şişecam aims to further strengthen its position in the global glass industry by combining its production capabilities in India with an innovative approach and advanced technologies.