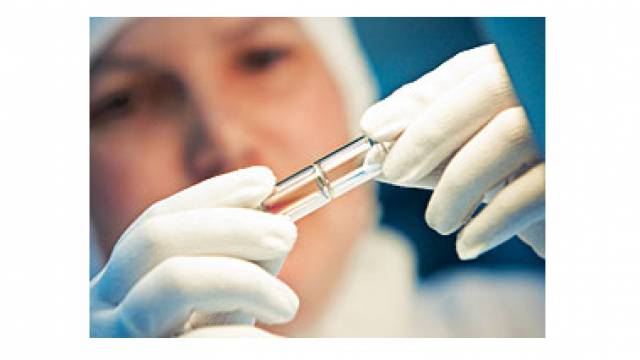 A recent announcement from Schott Pharmaceutical Packaging Russia states that the company will be supporting young professionals in the Russian pharmaceutical industry, as well as offering new jobs at its plant in Zavolzhe.
Schott Pharmaceutical Packaging Russia has announced plans to support young professionals in the Russian pharmaceutical industry and offer a variety of comprehensive development programmes. In addition, the company will be offering new jobs at its plant in Zavolzhe. "The Russian pharmaceutical industry is growing at an extremely fast pace and we firmly believe that developing young professionals is an important prerequisite to sustaining this growth," says Jean-Yves Grandemange, Director of Sales for EMEA at Schott Pharmaceutical Systems. Supporting young professionals has been an important element of the international technology group Schott's corporate philosophy for over 100 years.
The continued growth of Russia's pharmaceutical industry and growing demand for high-quality pharmaceutical packaging make Schott Pharmaceutical Packaging in Zavolzhe an even more attractive employer. "In addition to expanding our manufacturing capacity, we will be offering new employment opportunities for systems and process engineers and in manufacturing, quality control. We are the perfect employer for all those interested in working with high-quality products and sophisticated production processes," says Abelardo Riveron, Plant Manager in Zavolzhe.
Schott also confirmed that, as usual, it will be sponsoring the "All-Russian Student Pharmaceutical Olympics" at the end of January. This educational project is sponsored by the Association of the Russian Pharmaceutical Manufacturers (ARPM) and seeks to create a balance between pharmaceutical education and the needs of the industry and identify promising talents and future experts. During the last Pharmaceutical Olympics, the winner was given the chance to take part in in-depth practical training together with Schott experts at the plant in Zavolzhe. Students are always able to consult with the company while they are writing their theses and dissertations. Then, after they graduate, they can apply for the Graduate Program at Schott and benefit from a high-quality international education.
Schott Pharmaceutical Packaging strives to develop an interest in technology and engineering even at an extremely young age. To celebrate the start of the new school year, its employees organized a special activity for their own kids. They were taken on a guided tour of the plant so they could learn more about their parents' work.
Schott Pharmaceutical Systems is one of the world's leading suppliers of glass tubing and primary packaging for the pharmaceutical industry. The Schott Group has a workforce of around 17,000 employees and generated worldwide sales of approximately EUR 2.9 billion for the 2010/2011 fiscal year. Schott AG, with its headquarters in Mainz (Germany) is owned by the Carl Zeiss Foundation.