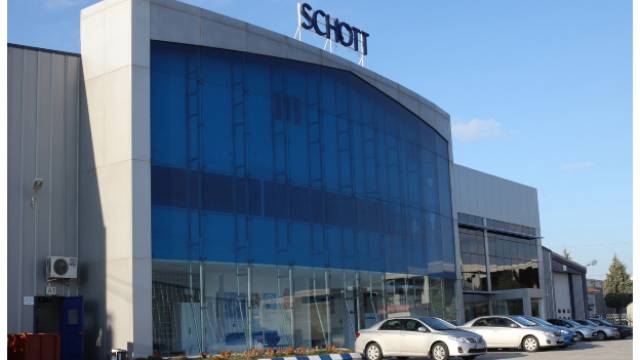 During its first ten years as part of Schott Flat Glass BV, Turkish company Orim has seen sales double, with more environmentally friendly manufacturing processes in place, as well as improvements in the quality of its products from year to year.
Turkish company Orim has been part of Schott Flat Glass BV, the leading supplier of tempered flat glass products for the white goods industry, for ten years now. During this period, Schott Orim has doubled its sales, and increased staff numbers from 350 employees in 2002 to almost 600 today. The company serves its customers in Europe and Turkey from its headquarters in Çerkezköy and its second production site in Bolu.
The joint venture Schott Flat Glass BV – that still traded under the name Schott Glaverbel at the time – acquired the Turkish flat glass processing company Orim in 2003. "Since then, we have managed to improve the quality of our products from year to year. Nevertheless, many new innovations, including high-quality refrigerator shelving systems and new business with glass for extractor hoods, have also contributed to our growth," says Miguel Seidenfaden, head of Schott Flat Glass. "The fact that we manufacture in a much more environmentally friendly manner today is yet another one of our successful achievements," he adds.
For instance, today, a lot less water is used in manufacturing than ten years ago now that we have installed closed water circulation systems. "As a sign of our continued growth, which we also plan to pursue in the future, we decided to plant a tree for each of our customers," says Hakan Gerdan, Managing Director of Schott Orim.
The well-known Turkish environmental organization Turkish Foundation for Combating Soil Erosion for Reforestation and the Protection of Natural Assets (TEMA) took care of this project at Schott Orim's request.