Satinal STRATO® Glass Interlayers is entering the new year with positive growth by investing in an additional two EVA film production lines to establish the company as the biggest European EVA film manufacturer.
This move will lead to STRATO® Glass Interlayers become the largest European market player, manufacturing the widest range of EVA interlayers for the many applications in the safety glass industry. Together with its technological leadership, STRATO® is now supported by a total of four production lines installed in an area of 5,000 square metres, which makes Satinal more responsive to international market needs in shorter time and with increased flexibility.
The main factors that made this possible are the growing market share of Satinal in the laminated safety glass industry, the strategic availability of raw materials thanks to the production entirely made in Italy and the resulting consolidated and high-quality standards of the whole product range. This resulted in constant sales increases throughout 2020 and 2021, which led Satinal to acquire market leadership in several strategic European countries and in the North and South American continents.
Furthermore, Satinal is investing in the expansion of its internal R&D laboratory, with high end laboratory equipment to assess the results of both R&D activities and the constant premium quality of the in-house production.
Any customer interested in seeing and testing STRATO® Glass Interlayers solutions is welcome to visit the Satinal factory in Italy: the only company in the world where visitors can see under one roof STRATO® EVA film production, an operating TK Chemical Tempering plant, TK Glass Machinery manufacture and the S-Lab R&D laboratory with a wide range of scientific and testing equipment for all laminated safety glass.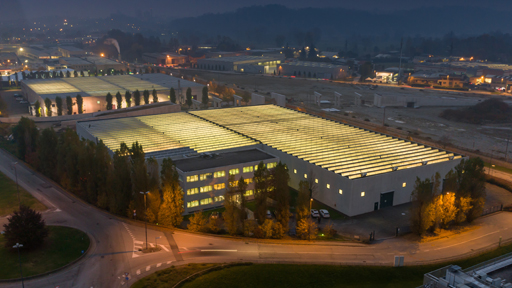 For further information contact: customer@satinal.it.