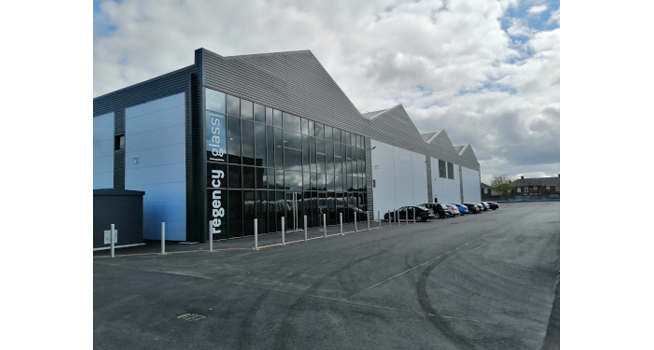 There is a family success story behind the expanding partnership between Regency Glass and the Fenzi Group. A partnership grown, above all, in recent years, thanks to the manufacture of high-quality IG units with a highly automated and efficient production system.
Established in 1983 in Leigh (UK) by father and son, Harold and Darren Beazant, along with friends Terry Bates and Roy Hilton, Regency Glass immediately recognized the potential of the British insulating glass market and developed a product able to leverage the latest market innovations to ensure maximum seal and durability. Their foresight and strategy paid off.
The company grew exponentially over the next 15 years, thanks in part to the daily efforts of many members of the Beazant family.
With the return of Darren Beazant, alongside Wayne Fitzmartin, to head up the company in 2016 (after 10 years of CorpAcq management), along with Simon Orange, Regency implemented plans for a new plant that is already actively manufacturing.
Located in the vicinity of Leigh, to minimize impact on the work team and strengthen its ties with the community that has long been its home, the new manufacturing site occupies a surface area of nearly 10,000 square metres, making it one of the largest in the UK.
Maximum production efficiency and automation, use of latest-generation software, know-how garnered in more than 35-years of experience in the industry, state-of-the-art machinery and high-quality raw materials made it possible to reach a production capacity of more than 25,000 IG units per week.
It is precisely this focus on the quality of its products, with the most extensive range of sealants and warm edge products on the market, its ongoing quest for technologies capable of ensuring the utmost durability over time and superlative energy savings, while optimizing production times and costs, that has made the Fenzi Group a sound partner for Regency Glass in the manufacture of high-performance insulating glass.