After several months of hard job, RCN SOLUTIONS is proud to announce the launch of its updated website together with the new catalogue enriched with details about production, technical solutions, additional specifications and novelties. The company has also decided to give priority to both images and contents, also focusing on the applications of the end products.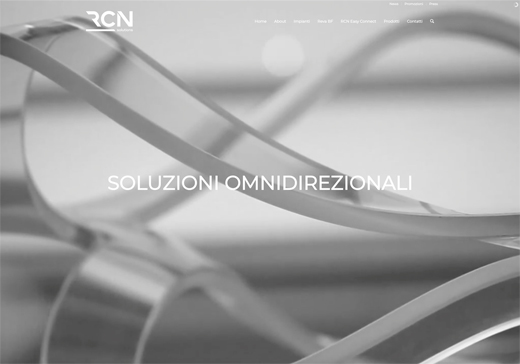 The primary goal during the updating process was to create a more valuable instrument of presentation, as to facilitate the consultation and convey important information and technical solutions to be easily collected by the visitors.
"Solutions" together with "flexibility" are the key words RCN SOLUTIONS has worked on, thus positioning the company over the market standard, because it has generated a know-how embodied by machines that are solid, durable, and succeeding in tasks that impossible for others.
This is why RCN SOLUTIONS shows equipment as they are, with no veils, just as issued from its staff's minds and hands. Glass bears no secrets to RCN.
Furthermore, the company has revised the values of its "mission" and "vision" based on a wish for innovation, since creating something new is very important, not only under technical perspectives, but also behaviour-wise.
We have raised our business around reliable machines and reliable relationships. This working discipline recently put RCN under the spotlight, because: "if it does not challenge you, it does not change you!"
Visit the new website: www.rcnsolutions.it