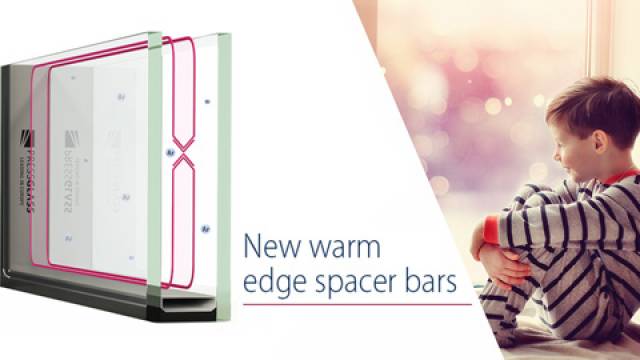 Most recently, Press Glass announced that three new products had been added to the warm edge spacer bar range.
"We have researched the current needs of the market and have completely revamped our new warm edge range accordingly. New products have been added to our Premium range: the Multitech by Rolltech and the Swisspacer Ultimate by Swisspacer. Our warm edge range has also been enhanced with the Swisspacer Advance. Therefore, our customers can now choose from a wide range of spacer bars which offer an excellent heat penetration coefficient," says Tomasz Polaczek, Sales Manager at Press Glass S.A.
The addition of the three new warm edge units was in response to the needs of the market. Currently, window frame producers opt for the minimisation of frame profile height. This enables them to increase the area of glazing and decrease the glass pane edge seating depth in the window frame.
In addition, this increases the visibility of the spacer bar placed around the glass. Apart from the increasing importance of high heat insulation of the glass edge, which influences the heat penetration of the whole window, the aesthetic qualities of spacer bars are gaining more significance, such as a matt finish to the visible edge or a wide selection of colours.
"Our new spacer bars ensure the greatest thermal insulation of the window, as well as the expected aesthetic qualities," Tomasz Polaczek adds.
Press Glass is boosting its range with the following warm edge spacer bars: Swisspacer Advance, Swisspacer Ultimate, and Multitech. A wide selection of colour and width options will be available. However, the actual colours and width of the spacer bars available may differ depending on the particular market.