Piramal Glass is a 340 million USD global business and generates sales of around 140 million USD in the cosmetics and perfumery sector alone, it continues to compete with European and American glass packaging providers and counts numerous brands as its customers, including Coty, Dior, LVMH, L'Oréal, Unilever, P&G.
The company is one of the largest specialty glass player in Asia, a one-stop-shop for glass packaging solutions across pharmaceutical, cosmetics & perfumery and speciality food and beverage businesses.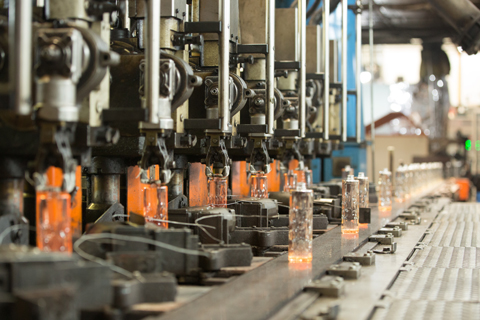 During the 2019 fiscal year the company has sold around 2 billion pieces of nail polish bottles, around 550 million pieces of perfume bottles, and around 60 million pieces of skin care jars.
Piramal Glass has two glass-manufacturing facilities in India, one in the USA and one in Sri Lanka, as well as offices and warehouse facilities in India, USA, France, Germany, Brazil, UAE, UK, China, Spain, Turkey and Sri Lanka, with an overall capacity of 1375 tonnes per day.
Vijay Shah, vice chairman at Piramal Glass, said the company is in the process of exploring new opportunities for building growth. "In addition, we are continuously upgrading our premium glass and decoration facilities so that we can continue to satisfy our customers' requirements to deliver complex and stringent requests in perfect quality."
Shah was keen to point out the global presence of the firm and added, "We offer complete end-to-end glass packaging solutions in over 50 countries. Our biggest markets are Europe, USA, and Middle East. Our share of revenue from outside of South Asian markets is more than 80 percent."
Compared to the key western glass packaging companies in the market, Piramal Glass is relatively new, but Shah said has been able to develop strong commercial relationship with numerous cosmetics and perfumery companies.
"In fact, we are preferred suppliers with 14 of the world's top 20 global brands with Coty being our biggest customer and Dior (from LVMH group) our first," he said.
"In the US, we have our own manufacturing facility, warehousing facility, business office, and dedicated sales & service team. We started working in our western European markets in 2003. At that time, we only had a local sales representative. In 2011 after making a substantial presence in the region, we formed PG Europe a subsidiary company. We have commercial relationship with almost all major cosmetics and perfumery companies in the Western Europe and the US.
"Western Europe and the US are the key strategic market for our cosmetics & perfumery business as all major global cosmetics and perfumery companies and their fillers have their presence in these regions."