During this May edition of China Glass, Olivotto Glass Technologies (OGT) unveiled to the customers GIOTTO the cutting-edge industrial IoT platform. Many China Glass attendees had the opportunity to see in real time the intelligent tubing manufacturing system on active duty and most of them said that GIOTTO is a "must to have" tool in the next tubing lines.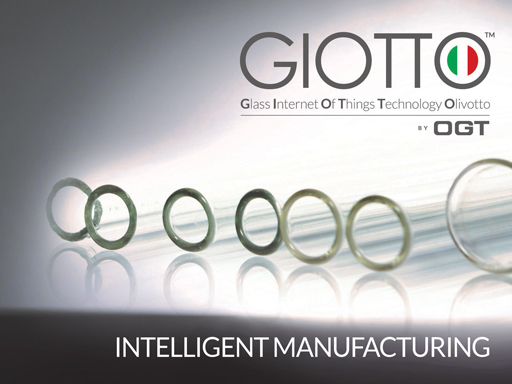 GIOTTO helps the specialists to identify and to highlight improvement potentials in the production process, by avoiding product quality issues and monitoring the influence factors in order to quickly identify and react to quality issues.
Analysis of machine sensor data detects patterns, anomalies and identify potentials for optimizing the production process and machine configuration. The system based on neuronal networks (AI) can reveal hidden patterns and relationships between machine configuration, operation parameters and product quality issues.
Behind GIOTTO platform there is a mixed team of domain experts and data science specialists who are using cutting edge analytic tools and algorithms to ensure rapid results.
Today the main GIOTTO's applications are in tubing glass but GIOTTO is a comprehensive industrial platform designed for all glass process and can increase production efficiency and effectiveness by an extensive use of Artificial Intelligence
OGT is operating in the field of hollow glass machines since 1946, it's a global enterprise principally engaged in the conception, research, design, development, manufacture and integration of advanced-technology equipment and services. OGT, with nearly 75 years of experience and expertise, provides excellence in Hollow Glass systems and Pharma Packaging lines.
In the last decade OGT delivered several turn-key plants for Glass and Rock Wool production and, more recently, equipment and assembly lines for PV-modules as well.