As of the middle of August, NorthGlass Coated Glass Company reported record high production and sales of coated glass. The production and sales in Luoyang were 1.8 million square meters, while those in Shanghai were 1.63 million square meters and 1.83 million square meters respectively. Due to the strong market demand, although the output has increased by about 50 percent compared with the same period last year, there are still a large number of orders that cannot be completed in time.

Based on the trend of the market, NorthGlass decided to set up a new coating production line in the Shanghai factory, which is expected to be put into production in the first half of 2021. At that time, the Coated Glass Company will have three coating lines independently developed by NorthGlass, and its strength will be further enhanced.
The new production line is an intelligent production line independently developed by NorthGlass. The production line of nearly 200 meters can complete the production operation with only a few people. The production line uses Internet technology to realize remote monitoring and debugging.
No matter where the engineers are, they can monitor and debug the operation of the production line. Its production capacity covers almost all single-silver and double-silver low radiation coating products on the market at present, with the fastest single-silver 30 seconds / piece and double-silver 45 seconds / sheet. The processing specification is 3300 mm × 4880 mm. At the same time, it can produce 15-meter long ultra-large Low-E glass, and the designed annual output is 10 million square meters.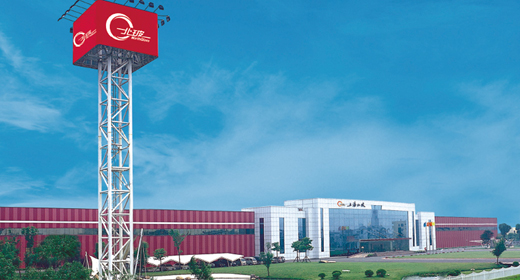 At the beginning of 2019, NorthGlass integrated the resources of the coated glass industry and merged the production lines of Shanghai and Luoyang to establish the Coated Glass Company.
The annual sales volume in 2019 reached 130 million yuan, and the factories in Shanghai and Luoyang realized zero inventory for the whole year. In early 2020, a sudden outbreak of the epidemic disrupted the sales guidelines set out at the end of 2019. The company's sales team changed the sales strategy rapidly. On the one hand, it explored the market potential of Shanghai and Luoyang, on the other hand, it provided products and services to customers in other places through online sales and WeChat live broadcasts.
The company's production department optimizes production organization and management, improves the level of material and equipment support. All staff united to overcome difficulties, and organize production.