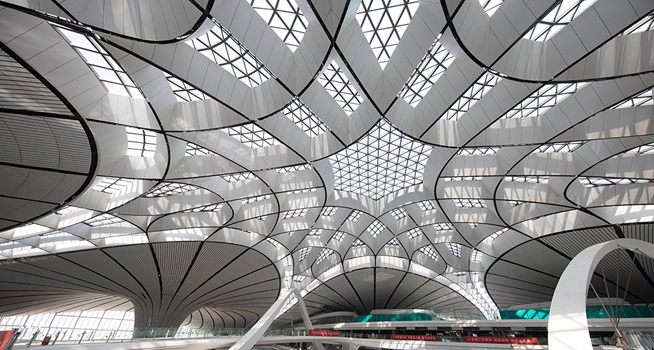 The opening ceremony of Beijing Daxing International Airport was held on September 25, 2019.

Xi Jinping, General Secretary of the Communist Party of China, President of the People's Republic of China and Chairman of the Central Military Commission, attended the ceremony and announced that "Beijing Daxing International Airport is officially operational".

Then the first seven aircraft get ready to fly. Beijing Daxing International Airport, which took more than four years to build, was officially put into operation. As one of the "seven wonders of the new world", the world once again witnessed the power of China.

Beijing Daxing International Airport received a total investment of up to 80 billion CNY, with a total construction area of about 1.4 million square meters, and an annual passenger throughput of 100 million in the future.It is the world's largest comprehensive three-dimensional transport hub
The world's first airport terminal with a high-speed train running underground
The world's first terminal with a double-deck departure and double-deck arrival
NorthGlass Tianjin Company, with experience of many landmark projects and excellent product quality provided the Beijing Daxing International Airport with the super glass-intelligent sunshade glass, which is insulating energy-saving glass with ultra wide metal sunshade net, and it is also equipped with colourful glazed energy-saving tempered glass, totalling more than 8,000 pieces. The daylighting roof adopts a metal grid with precise geometric surface, which can take advantage of the sun height and directional selective shading, so that the metal net can achieve different transparent and shading effects at different sun heights.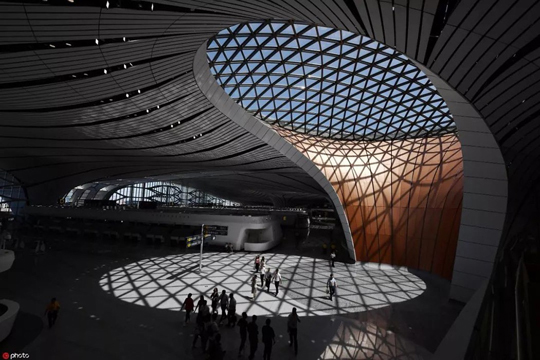 The complex irregular glass in Beijing Daxing International Airport requires a multi-angle and irregular production, while Tianjin Company has almost completed all the supply in just 2 months, gaining customers' recognition and greatly shortened the curtain wall system time limit.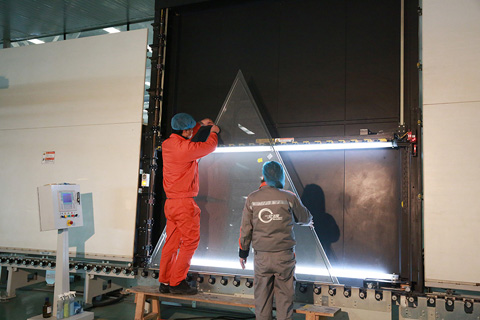 The appearance of NorthGlass in the first artery to the heart of China—Beijing Daxing International Airport, has a great meaning behind it. It is not only a window for business and travel culture, but also an exhibition hall for international brands.

With Daxing International Airport officially put into operation on the occasion of the 70th anniversary of the founding of the People's Republic of China on September 30, NorthGlass successfully presented the 70th anniversary of its motherland with practical actions, and interpreted and opened the next era of intelligent creation with its brand strength.