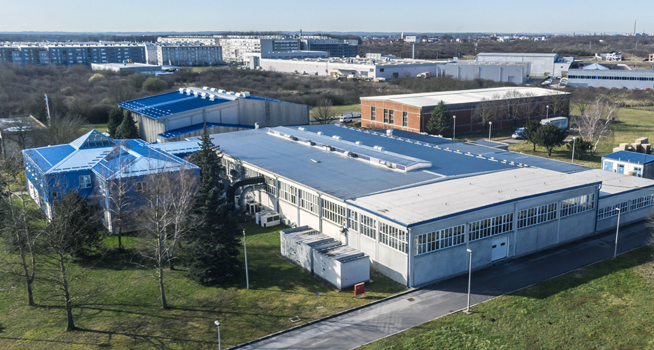 Nipro PharmaPackaging is strengthening its position as a leading global supplier of glass primary packaging for the pharmaceutical industry with the acquisition of Piramida, a leading Croatian manufacturer of glass pharmaceutical packaging.
Blue Sea Capital, a regional private equity fund, and Nipro PharmaPackaging have closed the sale and transfer of full ownership stake in Piramida. Under the ownership of Blue Sea Capital, Piramida enjoyed a modernisation of its facilities, welcomed 8 new production lines, and witnessed a strong development of its ampoules and vials business. Moreover, production capacity as well as the revenue doubled. This led the company being ranked among the top 5 largest ampoule manufacturers for the pharmaceutical industry in the European market.
Enhancing Nipro's position in the primary pharmaceutical packaging market
With an outstanding market position in the Central European Territory, alongside an impeccable reputation combined with sound and strong customer relationships, Piramida is a very important asset to Nipro's future and its ambitious growth plans.
Pharmaceutical glass packaging plays a crucial role in today's challenging world, especially in the wake of the COVID-19 pandemic and the increased production of vaccines. With the acquisition of Piramida and its yearly capacity in excess of 0.5 billion glass containers, Nipro is now able to cater to the market needs in Central Europe.
Stephan Arnold, CEO Nipro PharmaPackaging International, said, "We want to continue to build excellent customer relationships and become the preferred strategic partner to many pharmaceutical companies."
Kresimir Sečak, CEO of Piramida, added, "The management team is looking forward to working with Nipro to further advance Piramida's position on the European and global markets."
Saša Galić, Managing Partner of Blue Sea Capital, commented, "We are proud that Piramida has attracted the interest of one of the leading global players in the pharmaceutical packaging industry. We are excited to watch Piramida enter a new phase of growth with global ambitions."
Mr. Yoshihiko Sano, President or Nipro Corporation, concluded, "This latest acquisition demonstrates that Nipro takes its role and responsibility to society at large seriously. Extending our manufacturing footprint is of the utmost importance when continuity of supply may be at stake."