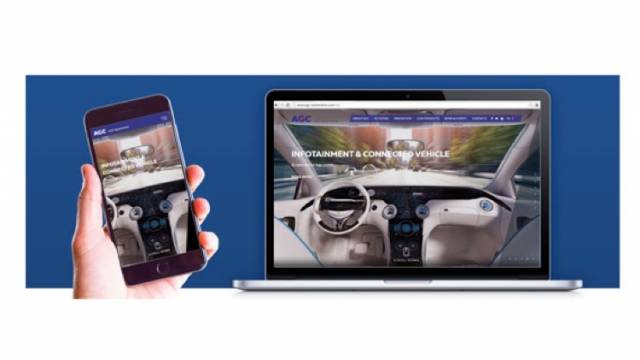 AGC Automotive Glass has just launched its new website www.agc-automotive.com, designed to showcase the innovative power of AGC on the world market for automotive glass and to ensure its range is accessible to professionals and end users alike.
With its responsive design and enhanced visual approach the site offers a user-friendly experience for reading and navigating on all platforms including PCs, tablets and smartphones.
The site content covers the full range of AGC solutions for OEM (Original Equipment Manufacturer), for ARG (Automotive Replacement Glass) along with glass for Transport (train, tram and bus) and Industrial vehicles. The core "Trends and Needs" section highlights the essential contributions made by glass to meet the needs of visibility & safety, comfort (thermal, acoustic and visual), energy saving, design and connectivity. By focusing on market trends, AGC Automotive innovative glass solutions make the difference.