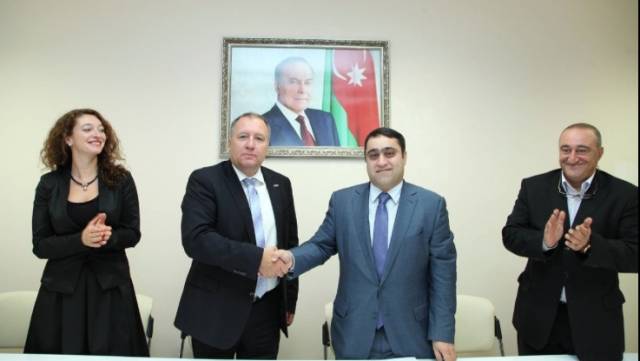 A new float glass facility is being built in Azerbaijan, according to a recent release from the press service of the country's Economy Ministry.
An agreement was signed between AzerFloat CJSC, which is a resident of Azerbaijan's Sumgait Chemical Industrial Park (SCIP), and Germany's Horn Glass Industries AG, according to the press service.
AzerFloat CJSC organizes the production of glass boards in the SCIP using the float method. This method gives the sheet uniform thickness and very flat surfaces.
The float glass output plant, with the production capacity of eight million square meters of various glass boards per year, will be built according to the project.
The project's implementation will create 150 jobs.
The plant, with a total investment of 89 million euros, will be put into operation in late 2018.
It should be noted that currently, the demand for flat glass in the country is provided by imports. Products, made by AzerFloat CJSC will meet both local demand and also be exported to foreign countries under the "Made in Azerbaijan" brand.