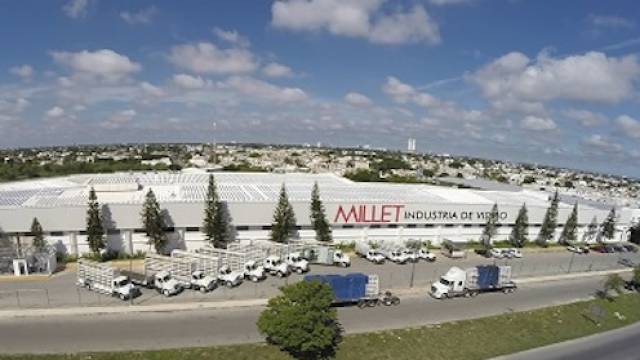 Millet Glass will present its complete range of products at Cuba Glass 2016.
Millet Glass Industry is the largest glass manufacturer in Mexico, located in Merida, Yucatán, with a national presence and exports to the US, the Caribbean, Central and South America. With experience of over 50 years and international certifications in its manufacturing processes, the company fabricates: tempered glass, laminated, insulated, screen printing, digital printing, architectural fittings and offers technical assistance for every project.
The company manufactures aluminum inter 120 and 180 certified against hurricanes by Miami Dade County. Millet  also manufactures kitchen lines made of aluminum and glass panels, Venetian tile and sells Marble, Granite, Quartz and Corian.
For more information see www.glassonline.com/site/cubaglass and www.mvidrio.mx.