The title may sound improbable, but it is real. In an age when the products from China floods markets worldwide, R.C.N. SOLUTIONS swims against the tide and gets noticed by some international Chinese companies looking for a solid Italian brand.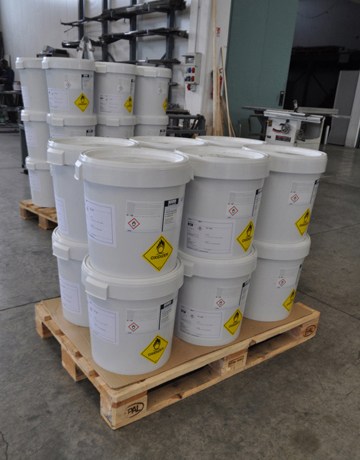 Working on special high-level products, those companies were looking for a reliable partner able to supply chemical tempering kilns and pure potassium, since they understand the importance of quality in potassium for chemically tempered glass.
A first order for three CT320 kilns was placed in November 2019 and dispatched at the end of January 2020, just before the pandemic. The customers were able to install them and start tempering as soon as they received the equipment thanks to their technical experience and RCN's assistance.
A customer was satisfied by products and service enough to place a new order for two CT320s at the beginning of 2021. Both were delivered in March 2021, followed by scheduled orders of potassium nitrate.
RCN's policies of quality products, select materials, genuine communication, the clarity of the technical information and the willingness to help of the sales team have transformed new customers into trusting partners.
RCN is proud of this business and the experience has motivated the company to spend more effort to progress into the Chinese market as a qualified supplier, by studying and responding to client requirements and always competing for the value of the goods and services supplied.
Although the chemical tempering of glass remains a niche business, RCN strongly believes there is a bright future for it.
RCN strives to win a strategic position in the world business market thanks to its efforts and competence.