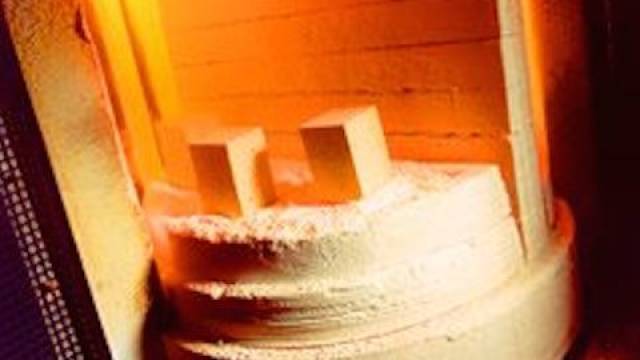 Lucideon is offering refractories training courses designed for refractories manufacturers, installers, suppliers, distributors, contractors and users in high temperature processes.
The refractories training courses are offered in a series of stand-alone but complementary modules by the international materials expert located in Stoke-on-Trent, UK.
For those requiring customised training solutions, Lucideon's experts can provide on-site courses to meet specific business requirements.
Caroline Mullington, Technology Partner Manager at Lucideon, said:
"We have designed these modules to offer something for everyone within a refractories-related role, whether that is technical and manufacturing or marketing and sales.
"Our experts will draw upon case studies from their many years of experience, as well as provide hands on, technical training to give a well-rounded understanding of refractories from manufacturing to end use, and everything in between."
As a UKAS ISO 17025:2005 accredited testing laboratory (No. 0013), Lucideon provides a comprehensive refractories testing service to both national (BS, ASTM), international standards (ISO) and in-house, UKAS-accredited standards.
The testing services at Lucideon are wide ranging and include physical, chemical, mineralogical and thermomechancial. Lucideon also inspects and samples refractory materials on-site or before shipment to ensure materials are suitable for use and to avoid costly delays.
To find out more about Lucideon's refractory training modules, visit www.lucideon.com/refractories-training