In 2017 LiSEC won the German Brand Award for their appearance at the glasstec trade fair and for the new machine design. Today, LiSEC is a winner once again: This time for the German Innovation Award with the LiSEC FastLane project (with the LiftOver technology).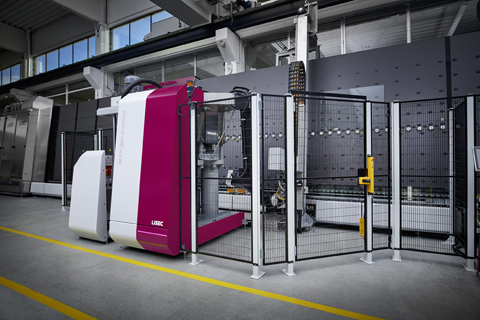 The German Innovation Award 2019 is awarded in two competition classes. LiSEC won the award in the "Excellence in Business to Business – Machines & Engineering" category.
The LiSEC FastLane contains a unique feature: in order to increase the cycle time, the sheets which are not applied are transported beyond the applicator station. This is the LiSEC Fast Lane concept: only those sheets are passing through the sealing plant which are actually sealed. Thus, cycle times of 35 seconds are possible in case of standard triple insulating glass elements, a double insulating glass element needs only 24 seconds which corresponds to a capacity of approximately 100 elements per hour. This does not only save time, but also the investment costs for the second applicator.
Clemens Macarei, Head of the Business Unit Insulating Glass, said, "With the development of this system, we have pursued the objective of creating a rapid, inexpensive TPA line with high output performance, through the intelligent linking and optimisation of the individual machines. I am delighted that both our customers and also the professional jury have appreciated this."