September 26, 2021, the 2021 LandVac Strategic Cooperation Summit "Future of Fenestration Systems in V-Era", hosted by LandGlass, was successfully concluded at the Dongshan Hotel in Luoyang.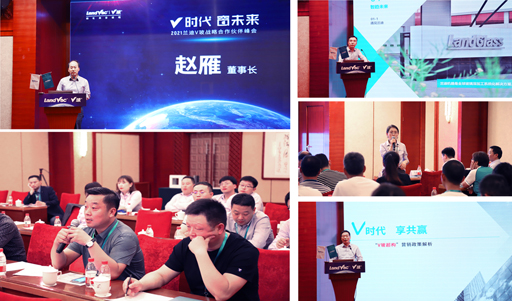 In the morning, participants from all over the country came to the LandGlass vacuum insulated glass manufacturing base. Guided by LandGlass' technicians, the participants visited the world's first intelligent continuous tempered vacuum insulated glass production line and experienced the outstanding performance and application scenarios of LandVac vacuum glass.
In the subsequent symposium, Han Song, Cui Guoyou, Wan Chenglong and other industry experts gave an in-depth analysis on the challenges that the industry is facing and the need to rethink the industry development in the context of the national carbon policy, energy-efficient buildings and fenestration systems.

In the afternoon session, the Director of LandGlass R&D department gave a detailed explanation on the recent innovations in terms of enhancing LandVac performance, reducing manufacturing costs, and improving the residential experience.
Later, the Sales Director of LandVac vacuum glass introduced the LandVac 100-City Channel Program and the sales incentive policy.
LandGlass' Chairman of the Board, Zhao Yan, also attended the meeting and had an in-depth exchange with the guests. Mr. Zhao expressed his gratitude to those who joined in the LandGlass 100-City Channel Program and said that LandGlass would continue the innovation efforts and contribute actively to the development of the country while bringing benefits to partners and the industry.