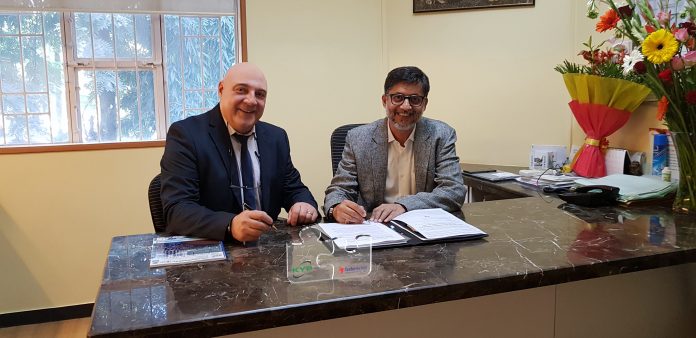 KYP, a leading Spanish machine manufacturer known for building machines for the pharmaceutical packaging market, has announced its partnership with Technoshell Automations Pvt. Ltd. to address the demands of the Asian market.
KYP started 26 years ago building high quality machines for the 'hollow glass' packaging market for products such as, pharmaceutical packaging forming machines, the complete finishing of the ampoules or vials with all kind of options, vision systems for the whole pharmaceutical sector, offering online information for individual machines or the overall factory, automatic tube feeders for all kind of machines and tubes and automatic packing for vials, carpules, ampoules, etc.
KYP is present in almost 50 countries across five continents, covering demand from large and small companies alike.
Technoshell designs and manufactures machines for the printing and packaging industry for applications like hot foil stamping, capping machines for tubes and bottles, tube packing, sleeve and self-adhesive labelling, and complete packaging lines for balms and ointments. Technoshell machines have been used by customers in over 36 countries for the past 28 years.
KYP and Technoshell have joined forces, to meet the increasingly demanding requirements of today's dynamic global market with a focus on solutions that adapt to local needs. This new partnership will have a supply base located in India with a focus on the Asian market, which is one of the fastest growing glass packaging markets. The partnership will benefit KYP and Technoshell customers in the APEC zone with quicker response and reduced delivery times.
Both companies expressed that they are very excited about this partnership, as it will allow them to build a global glass packaging experience and integrating the two companies has been easy as they share similar values and quality culture.