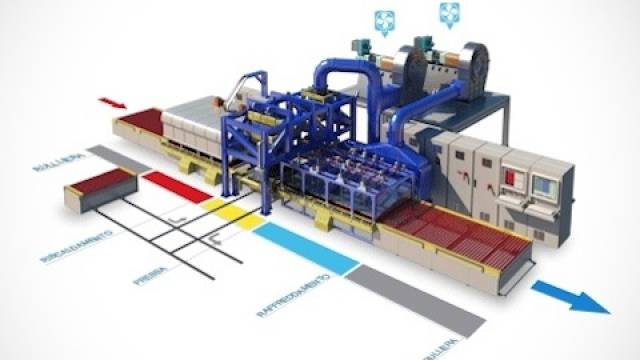 Keraglass will participate in Cuba Glass in December 2016 in Havana.
Glass tempering technology has always represented the core business of Keraglass operations. Keraglass offers a complete range of tempering furnaces, with specialised lines for specific applications like architectural, furniture, household appliances, automotive and solar, providing customized solutions.
In 2004 Keraglass entered the world of shaping and tempering bent glass, installing the first "KBFO", forming a close and profitable collaboration with Techint SpA and acquiring the exclusive licence for the use of the patented technology.
The company's activity is also focused on washing machines, equipped with prime quality components: control PLC with commands by touch screen – gradual hardness cylindrical brushes suitable for processing low-e glasses – thickness control sensors, low-e glass detection system. The range of models available is covering the dimensions and types of glasses for furniture and shower box – household appliances – solar – architectural, up to jumbo sized.
In 2010 the company patented the "RCK machine" roller cleaning device, an automatic machine that allows the complete cleaning of the rollers inside the furnace, without having to remove them.
The Keraglass portfolio also includes EVA and PVB laminating machines and digital glass printing machines.
Keraglass is well established in the worldwide market. In order to strengthen its position in the Central and South American area (where it already has local branches and representatives), the company will participate in Cuba Glass, the glass industry event for Cuba and the Caribbean Region, scheduled for 6-7 December 2016, in Havana.
For more information see http://www.glassonline.com/site/cubaglass/