Thanks to the Messe Dusseldorf, exhibitors and attendees of glasstec VIRTUAL will have the opportunity to meet on a virtual platform and discuss business opportunities. A really great chance for both parts.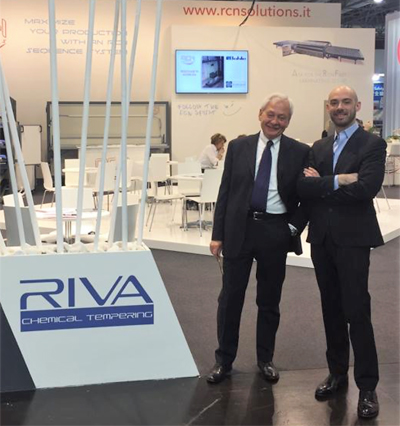 RCN Solutions will present its web session "New frontier to make the glass stronger and more performing" on Thursday 22nd October.
Speaker: Mr. Alessandro Rivaroli, expert in chemical tempering system, assisted by Mr. Gianfranco Rivaroli, expert Senior.
Preliminary information can be collected from the website: www.rcnsolutions.it, where pictures and videos of machines can be watched along with some technical specifications.
New issues, new developments, some of which has been introduced throughout this year, will be also visible on our website, but the customization of machines remain a key point into the RCN technical-commercial plan.
To join RCN Solutions on glasstec VIRTUAL you need to register here.