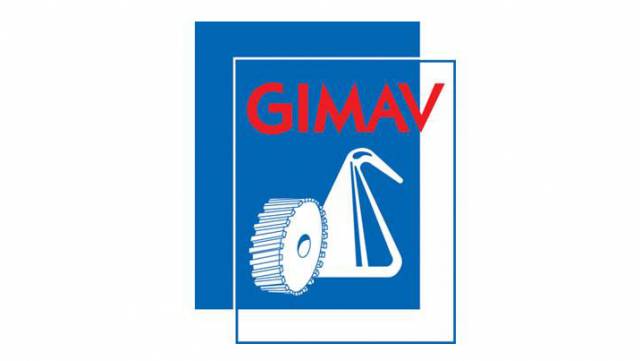 GIMAN members hosted a delegation of students during the Italian Technology Awards 2017
The Italian Technology Awards winners recently concluded their visits to witness for themselves the history and expertise of three Italian companies that are global leaders in glass processing.
Italian-made industrial machinery is a centre of attraction for up-and-coming generations of US engineering. The Italian Trade Agency educational program places a new accent on the importance of internationalization, offering hands-on exposure to the history and expertise of three Italian companies that are global leaders in glass processing
The week-long visits of the Italian Technology Awards winners recently concluded. An international program sponsored by ITA (Italian Trade Agency), it is part of a "Machines Italia" special project aimed at expanding the educational horizons of North American students through cross-contamination of skill-sets and knowledge transfer with a select group of Italian machinery manufacturers. For the second consecutive year, GIMAV – the Association of Italian manufacturers and suppliers of machinery, equipment and special products for glass processing – made its own contribution to the program by hosting a delegation of students in order to introduce them to the world of Italian industrial machinery for Flat and Hollow Glass processing.
The young students – from renowned universities in the US – spent a week in northern Italy, during which they attended an intensive training course at the Carlo Cattaneo University in Castellanza (Varese) dedicated to innovations and best practices in machine production. Divided into groups based on their fields of specialization, the students also visited some of the top Italian machine manufacturing companies. Among these, three GIMAV member companies, global leaders in the design and engineering of glass processing machinery and plants: Bavelloni Spa, Elettromeccanica Bovone Srl and Ocmi OTG Spa.
"The Italian Technology Awards," according to Laura Biason, director of GIMAV, "are an amazing opportunity for all the stakeholders: the young students, the companies involved and us, as institutional representatives. Organizing opportunities like this for growth and networking means, for everyone, promoting a more proactive and closer relationship between the academic world and the business community, as well as strengthening international partnerships. Values in which GIMAV strongly believes."
"For the Italian manufacturers of glass processing machinery, systems, special products and accessories, being international is a natural 'status', one that fully expresses the present and future potential of Italian-made technology. Suffice it to say," continues Biason, "that our members in the Flat Glass industry export more than 78% of their output; and, for those in Hollow Glass, it is more than 85%. The American market continues to be a vital one for Italian industrial glass machinery, as confirmed by the latest findings from our Studies Center. With an impact of 10.75%, it places the US securely at the top of the ranking of customers of Italian manufacturers. And, projected sales for 2017, based on statements from our own member companies, are expected to produce further growth in turnover. To optimize and strengthen relationships with the US, and investing our efforts so that this experience can be expanded in other directions, can only benefit both the glass industry and the future of all of Italy's industrial machinery sector."
Following are first-hand reports by the three GIMAV member companies that participated in the Italian Technology Awards 2017 education program.
Sara Tacchino is the Sales Support & Marcom Manager for Bavelloni Spa, based in Lentate sul Seveso (Northern Italy). Bavelloni is a brand with more than 70 years' experience in the flat glass market. The company has a portfolio of installations that exceeds 25,000 machines in a hundred countries around the world. Bavelloni also participated in the event in 2016, hosting a group of American students who were in Italy for the first edition of the Italian Technology Awards. "It is always a pleasure to offer our resources in the areas where passion and skills meet. Bavelloni Spa is deeply invested in training initiatives for young people. For example, each year we welcome students from Italian high schools who receive training from our staff during formal periods of work-related learning where they have their first experiences in a company work environment. We also actively partner with university students on research projects that then become the basis for their master's/doctoral thesis. Again, this year, we participated in the ITA-sponsored Italian Technology Awards, also supported by GIMAV, which allowed us to invite three students from the United States to our company headquarters, accompanied by a faculty member from Alfred University in New York. The students, whose studies have provided them with a scientific background in glass, told us they were interested in the functionality of the machines and in the qualitative aspects of glass processing operations. During their tour of the assembly and testing divisions, they were able to have hands-on experience with the broad range of Bavelloni products, and their numerous applications in flat glass processing, like cutting, grinding, bevelling, decoration and drilling. Machine reliability, automation, and constant availability of usable data are now a must in today's glass market, one that is increasingly discriminating and knowledgeable. Consistent with this perspective, special in-depth emphasis was dedicated to the quality of the machines and of the finished product, along with accuracy and connectivity. We were extremely pleased with the visit. Our guests took advantage of the opportunity to actively engage with us by asking lots of questions, even about specific details regarding our machines, trends in the glass market and various types of processing they had never had a chance to test out in their academic setting."
Federica Bovone is the Sales Manager for Elettromeccanica Bovone Srl, in Ovada (Alessandria), one of the leading global producers of machines for flat glass processing for construction, home furnishings and automotive glass. With its latest generation robotic work cells, well-known internationally in the glass industry, the company has set new standards in the area of highly-automated plants. "After lengthy consideration, we decided to take part in the Italian Technology Awards project. Ours is very much a family-run business, one that 'jealously' guards its company's interests and is not much inclined to open up to 'strangers'. However, in this case, opening our doors seemed like the right thing to do, to share our experience with these promising young engineers from across the pond, in what Italy and Italian genius can do and is doing. Our product line, entirely made in Italy, is proof of how excellent artisan craftsmanship can be merged with industrial processes. Something that occurs far less frequently in other countries. We feel we have to let young decision-makers of the future know about this because Italy's leadership in manufacturing is recognized all over the world."
Alessandro Crescentini is the Spare Parts Manager for Ocmi-OTG Spa, leader in the supply of complete lines for manufacturing tubular glass containers for pharmaceutical and cosmetic use and machines for manufacturing glass tableware. The Group is headquartered in Milan but also has production facilities for glass processing lines in France, at the Moderne Mecanique factory (in Chelles), and in India at the Ocmi India plant (in Ahmedabad). It recently opened a sales office for the Chinese market in Shanghai. "Ocmi was thrilled to take part in the Italian Technology Awards program and to represent an especially fascinating niche in the Hollow Glass sector, that of pharmaceutical glass. Given the visitors' interest in topics like innovation and investments in R&D, we showed them the latest innovations applied to lines for producing pharmaceutical glass containers from borosilicate glass tube. The discussion centered around several aspects of our business, including product quality control conducted in real time through camera-driven inspection systems, using custom software developed by Ocmi. The visit took place at an especially favorable time, in that two production lines, one for ampoules and the other for vials, were available for inspection and test runs. This allowed our guests to gain a better understanding of the different processing steps, from loading the glass tube to packaging the final product. Unfortunately, there was not enough time to show off Ocmi's technology for glass tableware but the delegation was able to inspect a high-output machine for sealing soda-lime glass stemware, Ocmi's signature product in this sector".
In the United States, the Italian Technology Awards program is in its 14th edition and for years it moved forward in partnership with the leading Italian glass industry associations (Ucima, Ucimu, Amaplast and Acimac). This year, the US Italian Glass working Machinery Technology Award (IGMTA), in partnership with GIMAV, is now in its second edition.