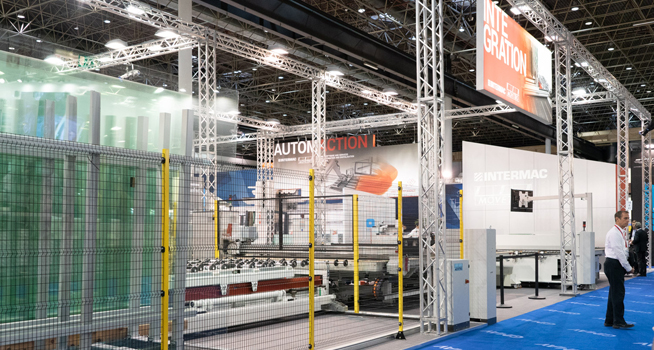 With Movetro Srl, Intermac (the glass division of Biesse Group) intends to further add to its range of 4.0 ready solutions for the glass industry in the era of digital manufacturing and, through this partnership, presents itself as the ideal partner for the design and creation of fully automatic and integrated turnkey systems and special lines.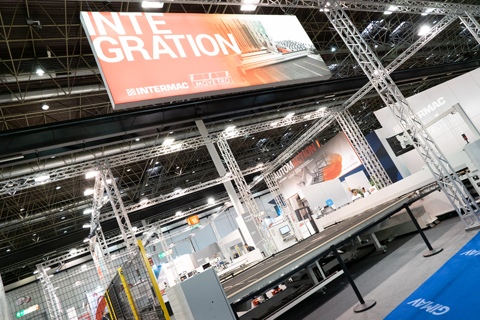 Based in the province of Padua, Movetro has represented a point of reference in the sector for more than 15 years, both in terms of expertise and quality and with regard to its design skills, and has gained recognition internationally for the excellence of the high value solutions it offers. Movetro and Intermac have been working together for a number of years, and this partnership represents the consolidation of the significant ongoing investment the Group is making in development and growth in view of the 4.0 revolution.
These two manufacturing companies are both reaping the benefits of this synergistic union, achieved by sharing their innovative values and principles: indeed, on the one hand Intermac has succeeded in expanding its product range, entering the sector dedicated to the storage and handling of flat glass sheets, while on the other, Movetro can now enjoy the advantages of working with a major industrial Group, including the international visibility and widespread distribution network that characterise Intermac and can position the company at a global level among the key players in the sector. Within Biesse Group, Movetro has in fact become synonymous with the product range which consists of sorters, shuttle warehouses, automatic loading devices, loaders and tilting machines.
"We have integrated the Movetro range into our product offering due to the fact that the company represents excellence in the design and installation of automatic systems for the storage and handling of flat glass sheets: we share the same goals of total quality and maximum reliability. Thanks to our strategic union with Movetro, since 2017 we have been able to rely on a superb and extensive range of products that complete Intermac's offering, with a focus on 4.0 solutions," said Gianluigi Casadio, Director of the Glass and Stone Division at Intermac.
Intermac and Movetro, working together to build the digital factory of the future.
"This partnership enables us to take full advantage of the benefits offered by the extensive network that characterises Intermac," confirmed Giorgio Mistrello, Chairman of the Board of Directors of Movetro, "and allows us to access interesting high-level 4.0 technological projects, which can effectively implement the best solutions in industrial automation and robotics alongside the most advanced production processes, such as TAV-Tout l'art du verre and Central Glass," concluded Mistrello.
Intermac and Movetro will be taking part in the Vitrum 2019 trade fair, which is due to run from 1 to 4 October in Milan, where they will showcase a host of technological innovations that can be used to create new business models on the basis of automated and interconnected digital production.