For over 30 years, PRESS GLASS has been manufacturing glass units for windows, doors and façades of the highest quality and certification. Within a short period of time, the Polish company established itself as a leading manufacturer of insulating glass units. They succeeded in gaining a technological lead over their competitors by continuously improving product quality – using innovative components, production processes and service systems.
The globally active company, which now has 14 sites in Europe and North America, fully relies on automation. The production facilities used are completely linked, both mechanically and in terms of software.
On a new demanding project of a fully automated insulating glass production for the commercial sector, PRESS GLASS focussed on Viprotron's years of expertise. For the highest performing quality inspection, they chose Viprotron's Quality Scanner 3D. The system is equipped with three independent inspection channels and for years it has set the benchmark when it comes to defect detection. Every single pane is inspected by a Quality Scanner 3D before it is finished: after automatic seaming and at every insulating glass line.
Viprotron's scanners are networked with the lines and deliver their results in real time to both line and higher-level production control software. Through the newly created management dashboard, both quality and production-relevant statistics are available online at any time.
Through this web-based application, all data can be accessed via smartphone, tablet and PC. In addition, an integrated reporting system informs and alerts if the productivity targets are not reached or an accumulation of quality defects occurs.
"I currently consider Viprotron 3D scanners to be the best quality scanners on the market for the commercial sector," said Jakub Krakowski, Technology Development Manager at PRESS GLASS.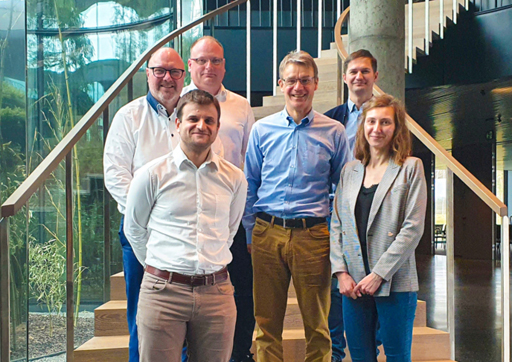 Thanks to cooperation with the leading machine suppliers, Viprotron's scanners are optimally designed for use in a networked world. Industry 4.0 is not a vision for Viprotron, but a reality.