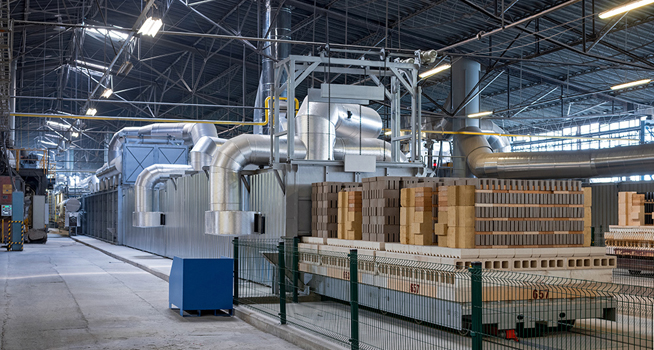 High-quality products can only be manufactured thanks to modern equipment, this applies to the refractory industry as to any other industrial branch.
That was the main motivation why P-D Refractories decided to move forward with the investment of 4 million EUR for the complete modernisation of the tunnel kiln in the Velké Opatovice, Czech Republic, plant. The new kiln with a length of 154m and maximum firing temperature of 1,550ºC meets the strictest ecological requirements and it is equipped with an original heating system that the kiln supplier used for the very first time. Intelligent heat recovery and a fully automated operation, including the tunnel kiln car transport, is a technical standard in contemporary plants.

Stabilisation of the foundations using micro-piling was a great challenge for the furnace builder. At the beginning of September 2020, the furnace is now in operation as planned. When the operating temperature was reached after several days, the plant started firing fireclay goods, followed with other products that require a temperature of up to 1550ºC. The perfect execution of the construction and all the equipment has also been confirmed by the fact that the complete test run was performed smoothly.
In addition to providing flexibility, higher quality and capacity, the new tunnel kiln also allows to fire silica goods.