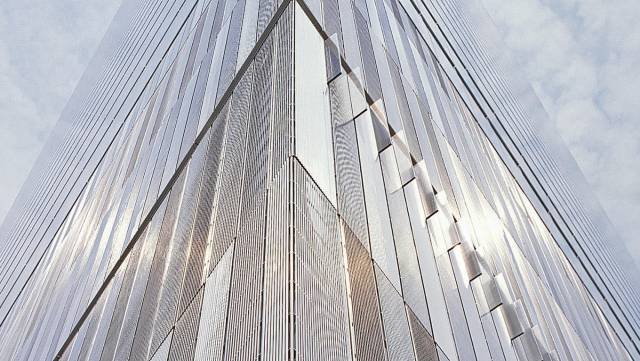 James Carpenter will be one of key speakers at the opening ceremony at GPD
During the upcoming edition of GPD, which is the event's 25-year anniversary, James Carpenter will be one of key speakers at the opening ceremony, giving an overview of the main technological developments in the industry.
James Carpenter, an artist, designer and founder of New-York-based James Carpenter Design Associates Inc., is one of key speakers at the opening ceremony of the 25-year anniversary GPD event this year.
At the event, James will be presenting an overview of the main technological developments in the industry over the past 25 years and share his thoughts on what to expect in the future.
Here, James tells us what he sees as some of the major trends in the glass industry, how he sees glass having transformed architecture and the unique role of the GPD conference.
What major changes have you seen in architecture over the past 25 years?
I'd say the biggest change has come from just the fact that both the coating industry and the entire glass industry have transformed so much during these years. Many different types of glass have become available, all driven by the need for higher efficiency as well as transparency and greater openness in architecture.
Today, there are many more means and methods available for designers. The materials are more varied, allowing for more exploration.
Only a few decades ago, the choices were quite limited. Fewer variations were available. But today's new generation of architects and designers are able to think more broadly and be more inventive and innovative. They can pursue their dreams in a richer way and create the stunning new designs you see around the world today. Urban buildings today are much more creative thanks to these new options.
Yes – the world has certainly changed. The greater availability of materials is offering greater creativity and opening up the industry overall.
What do you see to be some of the major trends moving forward?
Thinner glass will be something to watch. These thin types of glass offer multiple opportunities for providing information and carrying content. These applications will definitely change the very nature of glass, making it a completely different material when it becomes part of an enclosure system.
We're still in the early phases, and it is not possible to see any specific examples yet. But designers, architects and other visionaries are already busy thinking about exciting end uses.
At GPD, automotive applications have always been at the forefront because of the limited lifespan of vehicles. Fuel economy has helped drive some of these changes, such as making the vehicle lighter in weight by using plastics or composites – or bending glass to make it stronger for use. The same trends are then picked up by architects for use in construction projects that have much longer lifespans.
What are your biggest takeaways from GPD?
I first started coming to GPD in the mid-90s, and I've attended now some six or seven times. One of the biggest takeaways for me has always been to connect to the persons who are actually doing the work. For me, this makes it a huge difference to attend a GPD conference versus just another trade show.
GPD offers a unique opportunity to meet with the technical people from the industry and not just the sales reps. You can have genuine discussions with the experts to create something new – be it in silicones, coatings or much more.
In fact, thanks to my visits to GPD, I've met with persons who have become my partners for numerous projects that we've then carried out together in all parts of the world.