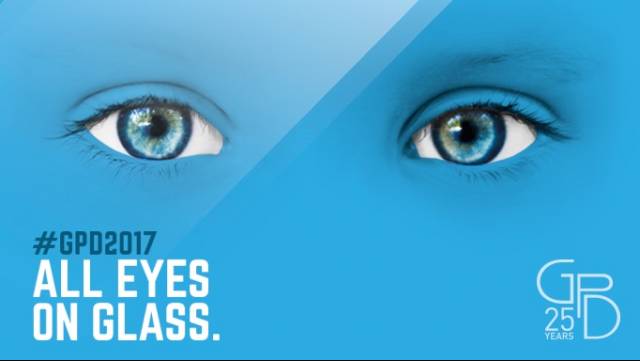 The final deadline for submitting abstracts for GPD Finland 2017 is January 20, 2017.
Glass Performance Days Conference is heading towards its 25 Year Anniversary in June 28-30, 2017. GPD can look back at an impressive record of collecting and sharing glass industry essentials. Since its inception in 1992, a total of over 12,000 delegates have attended 3,000 presentations, listened to 1,000 speakers and formed over 30,000 contacts.
To submit an abstract, go to https://mes.eventos.fi/event/gpd2017/pages/abstract
 Please note the following:
•After January 20, 2017, the program committee will meet, review and then accept or reject abstracts. Thereafter, we will send notifications of acceptance or rejection.
•The first version of the final program will be released in February, 2017
•If your abstract is accepted and you would like to submit a paper for the conference book, the deadline for paper submission is April 30
•If you wish to submit your paper for scientific peer-review, the deadline for paper submission is April 1, 2017
For more information on how to be a speaker in this anniversary event, please download our call for papers from http://gpd.fi/wp-content/uploads/2016/09/GPD_2017_call_for_papers_low-res.pdf
If you are interested in attending as a participant, you can find registration information at https://gpd.fi/events/gpd-finland-2017/#registration_hook