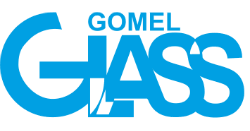 The plant will produce glass container packaging for baby food, milk juices and canned food. Valery Chekhovsky, Director of the glassworks, said: "The best environmentally friendly packaging material is glass packaging. It is categorically lacking in Europe, Russia and Belarus. About 300 million bottles a year are produced in Belarus; the need is about 700 million."
The plant will produce 134 drops of hot glass per minute, with machinery to ensure the production of 200 million items per year.
Vladimir Nachatoy, Director of the parent company of the glass factory, said: "In Europe, from next year there is a complete ban on plastic packaging. We have opened a large export potential. We already have contracts. Under previously concluded contracts, approximately 35% of all products will be exported, which will give additional foreign exchange earnings."
The Head of State has urged manufacturers to avoid plastic packaging. Milk and dairy products, canned vegetables and fruits, as well as soft drinks, can be packed into glass packaging, which Belarusians export and produce for the domestic market.
Mr Nachatoy said: "Products have already been sold almost a year in advance. Investors do not hide their joy and say: if you could double the issue, you would have done it already. From the first day, the plant capacity is 100% loaded. For hundreds of Gomel residents, this means stable earnings and the wellbeing of their families."
The bottles will be exported as both a package of Belarusian products and an independent product. It will begin shipping to Europe and a batch of 500,000 bottles will be delivered to Latvia.