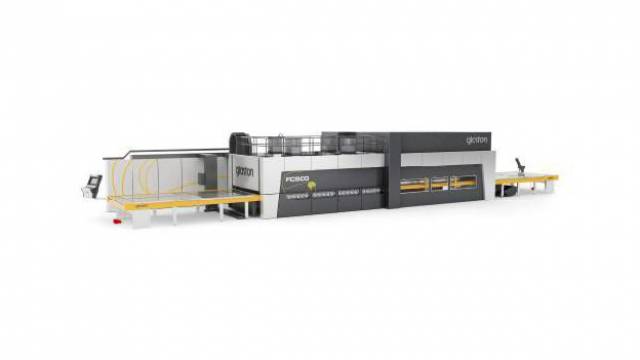 Glaston has followed up sales of FC500™ flat tempering machines made in 2011 and 2012 with Columbian company Tecnoglass with present deals valued at around EUR 4.8 million for four Glaston FC500™ flat tempering machines.
Glaston has closed deals valued at around EUR 4.8 million with Columbian company Tecnoglass for four Glaston FC500™ flat tempering machines. The orders are a follow-up to sales of FC500™ machines made in 2011 and 2012. The new machines will be manufactured in Glaston's Tampere plant and delivered to the customer during 2013. The orders are split between the Q1 and Q2 2013 order book.
Tecnoglass, located in Barranquilla, Columbia, was founded in 1994. The company has grown in a few years to become an important supplier in the glass processing market. Tecnoglass' production facilities span over 1.2 million square feet, including glass processing, finishing, and aluminium and glazing operations. Tecnoglass exports to a number of Central and South American countries. In addition, the company's exports to the US have been growing.
Tecnoglass acquired its first Glaston FC500™ tempering machine in 2011, followed by a second in 2012. The machine's advanced technology and high-quality end product led to the company's decision to replace all of its tempering machines with the Glaston FC500™. The company now has the most modern glass tempering machine fleet in the world.
The Glaston FC500™ flat tempering machine can flexibly manufacture energy-efficient, high-quality low-E glass for the needs of the construction industry, among other sectors. The FC500™ machine's energy-efficiency, end-product high quality and capacity are based on circulated air convection technology developed and patented by Glaston. With the new technology, production capacity of low-E glass can be increased by 40% and energy consumption in production reduced by 30% compared with conventional flat tempering machines on the market.