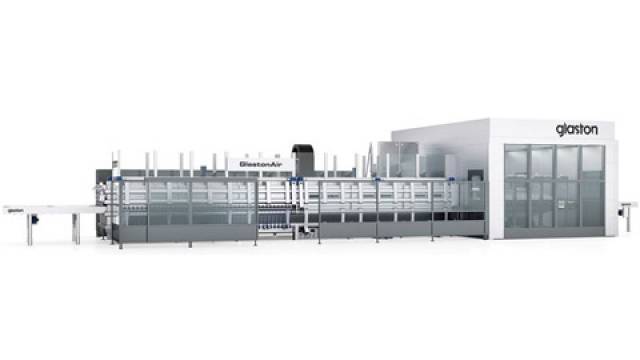 Glaston has closed a deal with Colombian company Tecnoglass S.A. for tempering machines GlastonAir and ProBend.
Glaston has closed a deal valued over 4 million EUR with the Colombian company Tecnoglass S.A. for tempering machines GlastonAir and ProBend. The order is booked in the Q4 2014 order book and deliveries will be made during Q2 and Q3 in 2015. The deal also includes an option for two additional GlastonAir furnaces for the next two years.
GlastonAir represents a completely new approach to glass heat treatment and is a result of the company's long-term and systematic R&D work.
"GlastonAir, with its unique air flotation technology guarantees outstanding optical quality of the end product", said Arto Metsänen, CEO and President of Glaston Corporation. "This is the product for demanding and advanced special glass solutions when superb optical quality of the end product is a must."
ProBend allows production of high quality cylindrical safety glass and has the capability of large glass sizes in bent tempered and heat strengthened as well as in laminated products.
"During our cooperation with Glaston we have been very impressed with the high quality of the machines," said Christian T. Daes, COO of Tecnoglass. "With GlastonAir we can take even one step further when processing extremely demanding special glasses in both architectural and appliance businesses."
Tecnoglass, located in Barranquilla, Columbia, was founded in 1994. The company has grown in a few years to become a major player in the glass processing market. Tecnoglass exports to a number of Central and South American countries. In addition, the US has become a major market for the company.
Over the past years Tecnoglass has invested systematically to renew their tempering fleet to the latest Glaston tempering furnaces in order to support the business growth. Today the company can pride itself on having the most modern fleet of furnaces in the world.