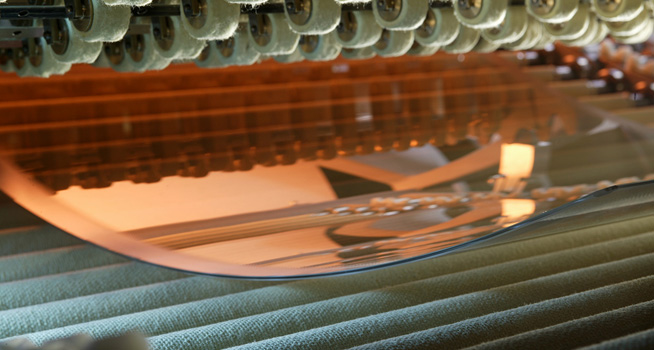 The automotive glass market is changing at a rapid phase as growing energy efficiency trends are driving the design of automotive glazing. Optical quality, functionality and accurate and bigger shapes are essential for vehicle manufactures.
In addition, high-performance, lightweight automotive glazing has a positive impact on fuel economy, passenger safety and driving comfort. With its flexibility and high end-product quality, the HTBS line enables glass processors to meet these market requirements.
The new generation HTBS line for bending and tempering automotive glasses relies on Glaston's broad technological expertise in heating and convection technology. The new line enables processing of even more challenging glass types and has the capability to process glasses up to size 2400 x 1700 mm.
Robert Prange, Head of Automotive at Glaston, said, "The HTBS technology is utilized by world-known original equipment manufacturers (OEM) and automotive replacement glass (ARG) processors that deliver bent and tempered glass in big sizes with superior quality. The new generation will further enhance these qualities taking these capabilities to the next level. This is one of the building blocks to increase our share in the automotive market."
Bertan Ortakci, President at Ortakci Glass Inc., added "We have systematically expanded our business by making strategic partnerships and today our glass is present in every area of life: in the automotive, furniture and home appliances segments. In automotive glass, our aim is to become the main supplier to the OEM customers by providing customized services to them. With the new HTBS line we will be able to take our automotive offering to a new level."
Founded in 1977, Ortakci Glass Inc. offers high-quality glass for the automotive, furniture and home appliances segments for the local and global markets.