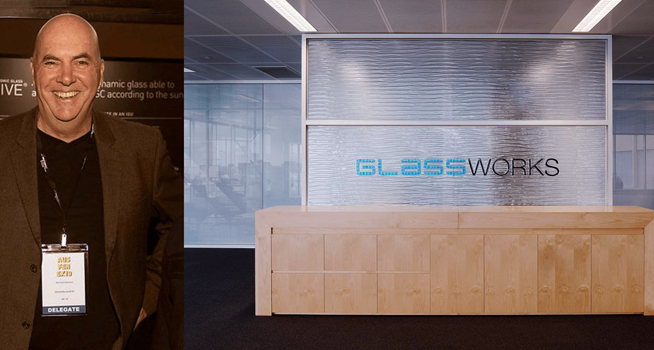 "Our aim has always been to bring the best technology and machinery from around the world to serve our market with highly customized solutions in glass," said Michael Gleeson, Executive Director of Glassworks, in Melbourne, Australia. "With the addition of the Glaston FC Series furnace, we are now capable of handling even larger and more sophisticated pieces, bringing new dimensions in glass innovation to Australia."
Glassworks has always been known for having some of the most sophisticated machinery in the Australian market, to toughen and heat-strengthen glass units to meet the ever-increasingly stringent safety glass requirements.
According to Michael Gleeson, Executive Director of Glassworks, he felt the investment in the FC Series as a good move to be able to respond to the increasing trend in Australia for more coated glass.
"Since I had worked with various glass industry companies before starting Glassworks, I already had experience with Glaston and Tamglass previously," he said. "We made the decision in 2017 to purchase the furnace after evaluating a few options. And by June 2018, the FC Series tempering furnace was fully commissioned."
Today, the company is tempering a maximum glass size of 2800 x 6000 mm for most coated glass and all uncoated glass. The furnace handles some of the biggest glass units, with a maximum size only dictated by thickness.
"It's one of our most reliable and sophisticated machines in the factory," said Ward Adams, Production Manager at Glassworks. "We are now achieving higher output than with our previous furnaces – and we've gained superior glass quality. High furnace uptime and consistently good output and quality have been the main benefits for us."
To read more about the project click here.