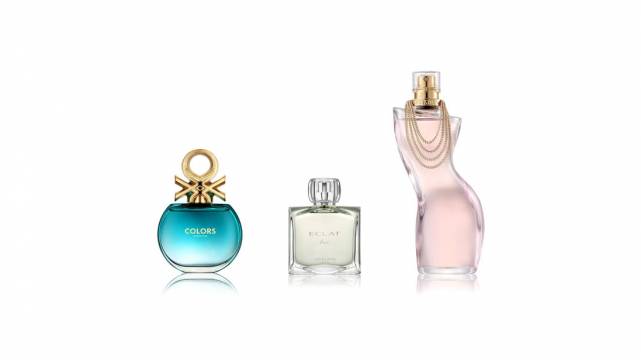 Gerresheimer's new bottles for the cosmetics industry at CosmeticBusiness
Gerresheimer will have on show its new bottles for the cosmetics industry at the upcoming CosmeticBusiness event in June in Munich.
Radiant elegance, exquisite transparency, a powerful statement, and unmistakable originality. Gerresheimer is demonstrating how these concepts can be reinterpreted in a unique way time and again in the shape of a bottle. Impressive examples of this include its creations for Oriflame, Benetton, and Shakira, which will be on display at Gerresheimer's booth E07 in Hall 4 at CosmeticBusiness on 21 and 22 June.
Elegance, transparency, and originality. The perfume bottles for Colors by Benetton, Eclat by Oriflame, and Dance by Shakira show just how many ways there are to shape, design, and accessorize glass.
Gerresheimer's glass factories in Tettau (Germany) and Momignies (Belgium) specialize in producing high-quality glass packaging for the cosmetics industry. Their products range from perfume bottles for fragrances, deodorant spray cans, and roll-on bottles to jars for facial care creams and nail polish bottles. The plants also boast their own design and mould workshop as well as an accessorizing department, where the glass products can be finished using techniques including screen printing, pad printing, hot stamping, colour spraying, acid etching, and metallizing.