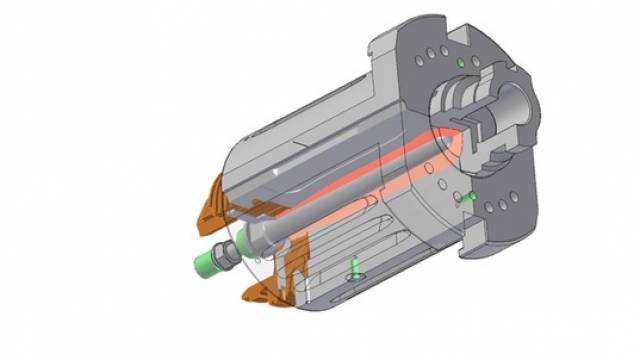 The first part of the glass production process is the development of the moulds. The more precise the moulds are, the higher the quality of the bottles that are manufactured with them.
Perfectly even glass distribution in the mould is crucial to the strength and stability of these highly sensitive products. Gerresheimer achieves this with simulation software that calibrates the production parameters on the basis of CFD (computational fluid dynamics). This improves product quality and reduces development times.
"Our customers want lightweight yet stable products," said Philipp Amrhein, New Product Development & Mould Design Manager at Gerresheimer Lohr. To meet that requirement Gerresheimer uses a simulation software that was especially developed for the moulded glass production process. It optimizes the designs of the moulds and the mould-ing processes by taking all the chemical and physical parameters of the glass into account.
In the past, lengthy empirical tests were necessary to achieve a stable production process. Today, simulation software performs the same task in a matter of minutes. The results are transferred via interfaces straight into the 3D CAD software for mould design. This mould design data is then quickly made available to the mould-making machines so that the moulds can be manufactured. The simulation software shortens mould development time by up to 70 percent.
A finite element analysis (FEA) is a numerical method of calculating the stresses that the glass container will be exposed to on the basis of the product specifications. The results of the FEA help to eliminate weaknesses even before the product drawings are finished. Computer-aided simulation of the moulding process and product specifications is today an essential aspect of the mould making process. It is also indispensable to Gerresheimer's continuous improvement process.