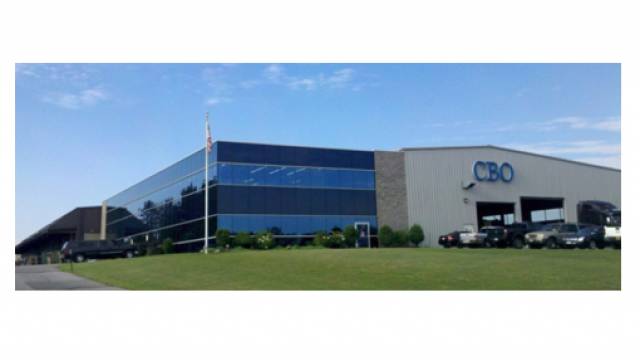 CBO Glass has been purchased by Gamma, a division of Far East Global Group Ltd. Gamma has sales representation offices in the US in Chicago, Las Vegas and Miami, as well as firms in Vancouver, B.C., and Toronto, Ontario, Canada.
Gamma, a division of Far East Global Group Ltd., has confirmed its acquisition of CBO Glass, which reported annual sales of USD 30-40 million. Gamma has also opened five new sales offices in the US and Canada, in addition to an international office in London.
CBO Glass – now rebranded under the Gamma name – is headquartered in Buffalo, N.Y., and is a full-line design, fabrication, assembly and installation curtain-wall company. The acquisition of CBO included a 150,000-square-foot manufacturing facility, 15,000 square feet of office space, 25 employees and an existing portfolio of client projects, and will be headed by Jim Mitchell, Gamma's president of Canadian operations in Toronto.
"This acquisition increases our custom fabrication capabilities to serve the Toronto, Montreal, Chicago and New York markets, and reinforces our ability to provide US and Canadian customers with an uncommon level of integrated, global owned-and-operated flexibility in fabrication options, totalling 395,000 square feet in North America alone," said Elliott Kracko, Gamma chairman, in the release. "We are retaining existing employees of CBO Glass. In the first month, we added 20 new jobs at the Buffalo facility and plan to add 75 to 100 full-time positions starting in 2013 to service a strong backlog of work which has been identified for this facility."
"While design and engineering are performed in and controlled from Gamma's North American operations centres, customers can access Gamma's North American fabrication resources through large, state-of-the-art plants: the 85,000-square-foot Gamma plant facility in Quebec City; the 160,000-square-foot fabrication plant in Miami; and the additional 150,000-square-foot facility in Buffalo," Kracko explained, in the release.
Kracko also announced the opening of new regional and sales representation offices: three in the US and two in Canada, plus an international office in London. These are in addition to existing offices in New York City/New Rochelle, N.Y.; Buffalo, N.Y.; Miami; Quebec City and Montreal.
According to a company release, sales for the contract glazier have jumped 175% since 2011, also due to several project awards, including an architectural metal and glazing contract associated with the retail area of Towers 2, 3 and 4 and the HUB at the World Trade Center.