Forel is confirming its participation at Vitrum 2023 from September 5 to 8, in Milan Italy. They are demonstrating the same passion for the trade show with an impressive showcase of over 1,100 square metres in Hall 7, Stand K02-P13. As per its style, the company will present its best technologies for insulating glass assembly and flat glass processing. There will be no lack of novelties: at this edition, Forel will be exhibiting a new solution dedicated to the insulating glass sector as a world premiere. With its presence, Forel reiterates its opinion on this event: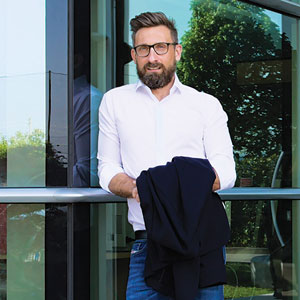 "For Forel, Vitrum is not just one of many events to budget or not to budget for. It is the main event of Gimav, the national trade association of which we have been a member for over forty years," said Riccardo Vianello, CEO and Vice President of Forel. "We believe that Vitrum has a special value: that of which positions Italian companies as the main holders of glass processing technology.
"Unfortunately, not all of them are of the same opinion. For us, trade fairs are a time to present our products to customers, to gather feedback and to understand and discuss market trends. So, it is essential to have an Italian trade fair dedicated to glass automation, because some of the world's leading companies in our sector were born and operate in Italy. Forel believes in Vitrum, It's time to see the value of an initiative, beyond just membership or 'return on investment.' This is the case with Vitrum 2023: it is time to give, rather than demand."
Technologies displayed at Vitrum '23

The insulating glass assembly line with thermoplastic profile will be in operation at Vitrum 2023. This is a bivalent model, highly automated, which is also capable of processing conventional insulating glass with a rigid profile.
Before glass coupling, but post spacer extrusion, the glass can be stationed within the new Buffer Station, where thermoplastic spacers will stabilize for better downstream processing. This patented solution enhances the characteristics of the material and increases the overall assembly speed of the panel.
As a world premiere at Vitrum 2023, a new innovative post-production Sorting System for completed IG units will be demonstrated. This integrated logistic solution, allows for freshly sealed panels to be stored in a specially automated warehouse, where they can be recovered from later. The completed panels are allocated a special ID in a sequence that's useful for shipping individual orders. The new automatic Sorting System delivers clear gains in terms of production optimisation and handling.
Also being demonstrated are Forel's machinery solutions for the accurate preparation of traditional rigid spacers: Profile Bender Art. PB, automatic Desiccant Filler Art. DF and the Manual Butyl applicator Art. MB.
Also on show at Vitrum 2023 will be the vertical edge processing line, a world best seller, with some interesting upgrades to enhance glass positioning, especially in shapes processing.
Vitrum, our exhibition
"Forel is always looking to the future," concluded Riccardo Vianello. "By listening to our customers, we strive not only to meet current needs, but also to imagine what tomorrow's trends will be. In addition to the new products that will be exhibited at Vitrum, we have several projects under development that will be presented in the next months."